When buying a laptop – things we need to consider before buying a laptop is the most prominent question that we all ask.
This laptop buying guide I'm going to share here will work for most of us but If you have different requirements comment down below,
So first is why we choose a laptop? There are many factors for choosing a laptop over a desktop machine, the portability, easy to carry, battery-powered makes it more agile and productive in any environment.
Laptops are kind of a low profile technology and also able to work similarly to a desktop machine if you choose a machine according to your needs.
What are the things to look for when buying a laptop-
Well there are a total of six components which I like to talk about and give you an in-depth review here
Processor
Gpu
Ram
Storage
Battery
Screen
And one more if you like to add is a brand name (which is necessary for warranty purpose)
Best Laptop Processor –
We all know that the processor is the brain of the computer but there are many processors available in the market in 2020. it become really confusing to find best processor for laptop. there are two major inventors of processors its AMD and INTEL mainly.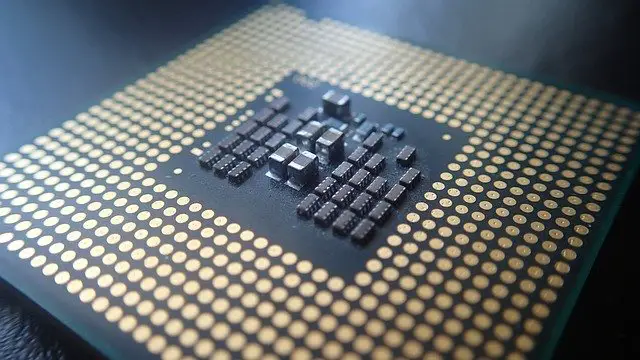 which processor is best when buying a laptop
So if we talk about Intel they have arranged there line-up in simple I3, I5, I7, I9 categories.
For starters, there is I3 with dual-core chipset
Then there is I5 with a quad-core chip
Next is I7 with quad or Hexa core chip
And then there is beast I9 with an octa-core chip
What is the core?
In simple language core is a brain of CPU the more we have the more easy it gets for our CPU to perform but it totally depends on the software we are using it with,
If the software does know how to utilize the more cores then definitely it's a big help, in the past times we have only single-core processors but now we have dual-core processors to massive server needed 24 core processors.
which amd processor is best when buying a laptop
Next choice you can have in the processor is AMD
They have their line-up as R3, R5, R7, and R9
Rest of the information you can Google in brief, I can tell you that
AMD is having the latest nanometre CPU builds and is fast and reliable.
What is nanometre in CPU-
All the CPU chips are based on nanometre means CPUs are made using photolithography.
So for a simple explanation, lower-end nm help and boost performance with no loss of quality, like 10nm is better than 14nm.
In layman language, it performs 25% better than its predecessors with more power and provides great battery life.
Next on our list is Gpu –
Graphics are an important thing for you if you work on 3d content or play games. There are system integrated GPU too. But it's not powerful as compared to a GPU chip.
So if you are really into content development, video rendering I will suggest you go with at least 2 GB GPU and more if your budget lets you.
Some GPUs which are available in laptops MX250, GTX1650 from NVidia, and RX 5600M, RX 5700M from AMD. Gpu is laptops are not upgradable so choose wisely.
RAM-
It is not much you can do in a laptop for ram it just depends on your budget and what are your preferences. Previously like in 2012 or so we are good with 2gb ram then we switched to 4gb ram and now 4gb ram is just not enough,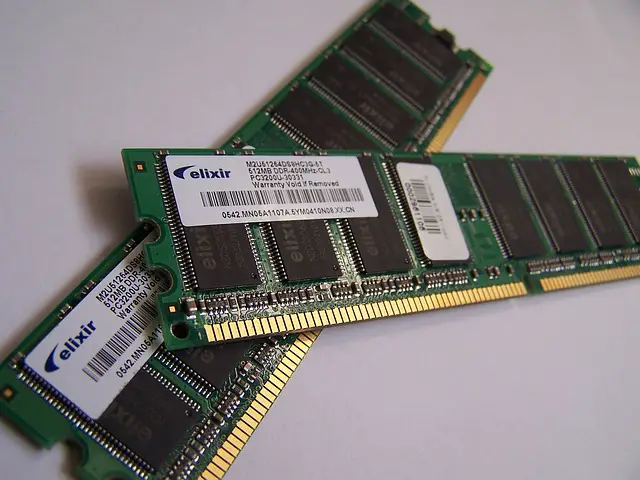 IDK why laptop manufactures are not going with 8gb in starter laptops maybe because it still costs more, What I'm going to suggest you here is going for at least 8gb of ram it will be a good investment.
Storage-
2020 Is having a really good time for laptops and in the storage section you have two options
First is normal hard disk and second is fast solid state drive.
My personal preference is SSD over HDD. Coz it gives you a lot better boot-up time and faster performance in day to day activity as it learns eventually what you work on most of the time.
So look for SSD based laptops and for more storage get a portable external HDD for any backup necessity. Trust me SSD is a real time saver.
Battery-
On the battery part, the notebooks have a good amount of battery but lack in terms of performance and ultra-books are good choices too if you want a balance of performance and battery but they cost a lot.
So in this, you need to compare your choices and make a decision on your own. Like if you need a performance in a budget then look for a balanced deal.
And if you are not that interested in the raw performance of the laptop then yeah you can go for notebooks as this was built for low profile office working and with a package of good battery back-up.
Screen-
It's basically a self-explanatory look for what you need exactly. What I can conclude here is go with full HD display so it will be beneficial for you even if you are a content creator or just want to have some fun in your free time by watching TV series or movies, Coz visual do matter.
If you want more from your screen and if you are a gamer go with a 144 Hz refresh rate screen for ghost-free gameplay but it does require a powerful GPU which will increase the total price of the laptop.
Brand –
This one is totally a personal choice. Which brand you like most and available easily for you must be perfect to buy.
There are many popular brands that you can go for like, ASUS, MSI, DELL, ALIENWARE, HP, ACER, etc. all these brands provide great build quality and customer services.
(All the information provided here is free from any kind of sponsorships)
Looking for the Best Budget Gaming Keyboard click right here
List of some laptops you must check–
Basic laptops-
ASUS VivoBook 15 M509DA-EJ042T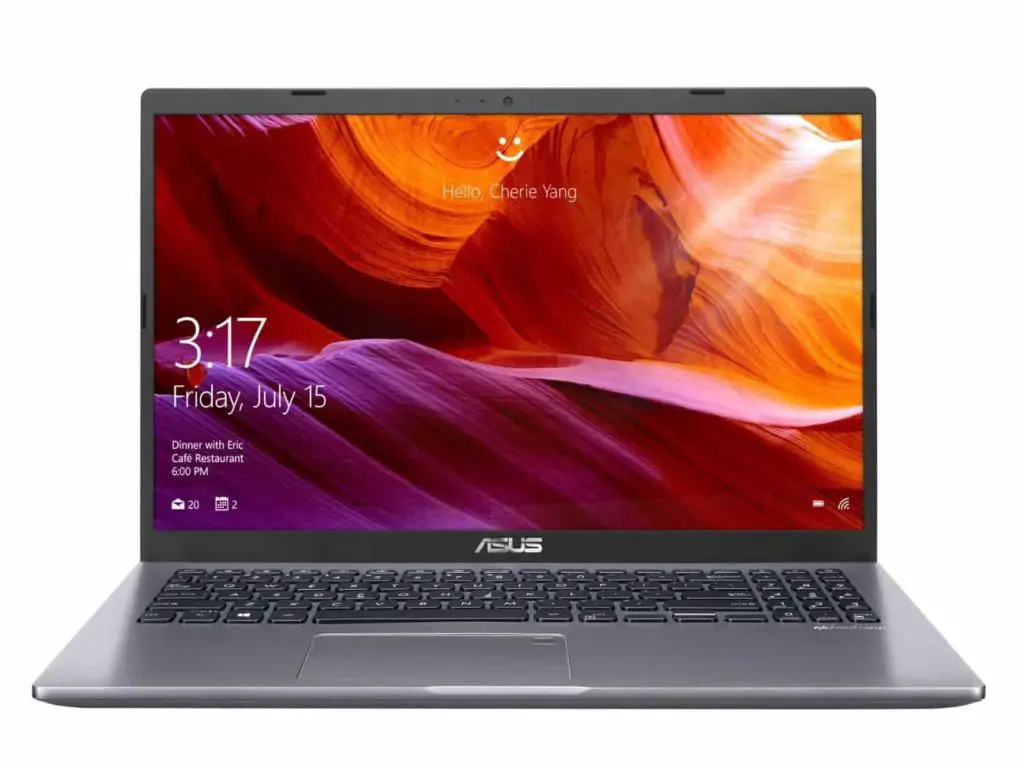 This Asus laptop comes with a dual-core AMD Athlon processor coupled with 1tb storage and 4gb of ram. The operating system is windows 10 and integrated graphics from Radeon RX vega 2.
Weight is around 1.9kg and this laptop is able to do day to day basic tasks easily.
Ram is ddr4 and expandable up to 12gb so you can upgrade it in the future according to your budget.
The screen size is 15.6 inches and wifi is onboard. This laptop is pretty basic and a big NO for present gamers, yeah you can play some old games like GTA San Andreas maybe.
This laptop is best for basic users who do writing work or surfing the web, making some small lightweight presentations. That's it and for more juice just upgrade the ram so it won't lag in day to day modern task in hand.
ASUS VivoBook 14 X409UA-EK361TS 
This laptop is really lightweight only 1.6kg
This laptop comes with dual-core i3 7th gen from Intel with 4GB of ddr4 ram.
The best thing is storage it's 256GB NVMe SSD it's low in space but SSD truly makes your laptop boot time fast and loading time of software less. It makes your laptop performance very snappy.
So if you are looking for a snappy performance laptop in the budget go for it.
.All the laptops which are arranged, in this list are here only because of their availability.
More performance-
THIS CATEGORY WILL NEED GOOD BUDGET AND OFFERS GREAT PERFORMANCE FOR YOUR MONEY.
-MarQ by Flipkart Falkon Aerbook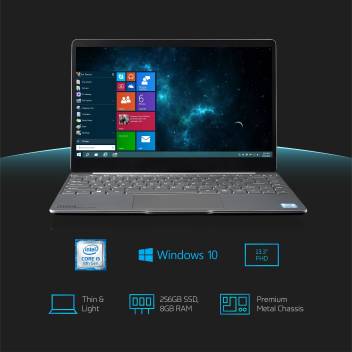 This laptop is from Flipkart laptop the marq, comes with core i5 8th gen and 8GB of ddr3 ram.
The downside is only 256GB of SSD and no HDD. The screen size is 13.3 inches which makes it a great college notebook, handy, and lightweight the weight is 1.2kg.
Additional information includes a 2MP web camera for video chat and windows 10 operating system.
The graphics are integrated one UHD 620, No. of cores of CPU is 4
Basic laptop with i5 performance and 8gb of ram, but do note that its ddr3 and not ddr4.
-ASUS VivoBook 14 X409FJ-EK501T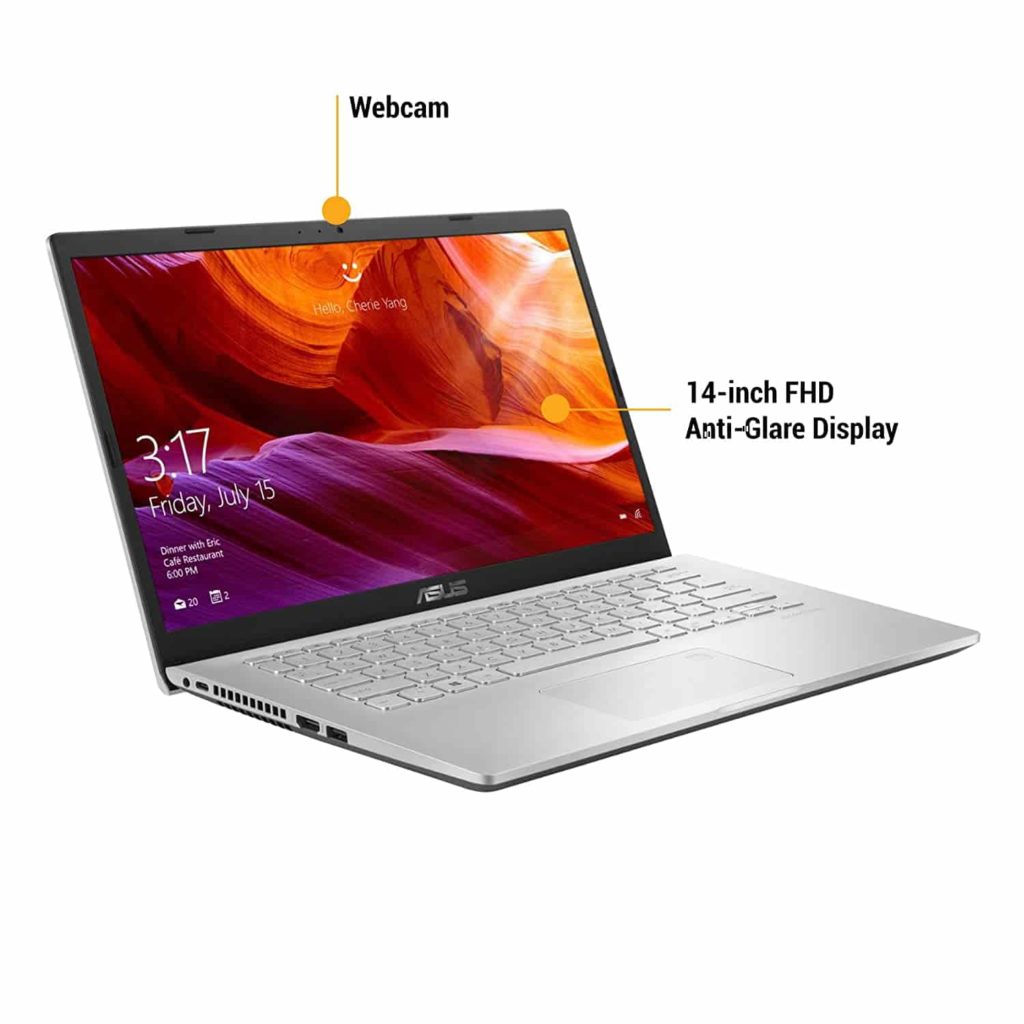 This laptop is also from Asus and comes with an i5 8th gen intel processor it's a quad-core chip processor. Comes with 8GB ram inbuilt and 512GB SSD for faster boot time.
Weight is 1.6kg and no DVD drive. The screen is a 14-inch full HD display and 2gb of NVidia graphics mx230.
Comes with a fingerprint sensor.
-Acer Nitro 5 AN515-54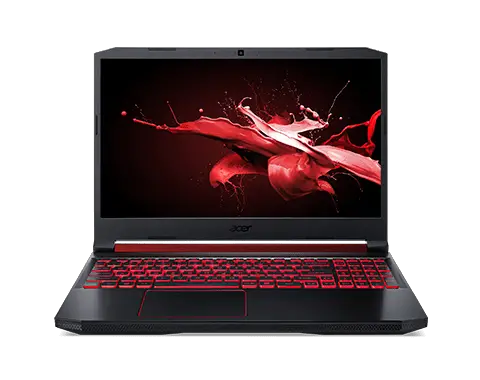 This laptop from Acer comes with 15.6-inch FHD IPS display with 9th gen Intel core i5-9300H,
8GB ram and 1tb hdd for graphics we have here NVidia GTX 1650 4GB.
With this graphics card, this laptop will be able to provide great gaming and video editing performance.
– HP Pavilion Gaming 15-ec0026AX  Ryzen 5 Quad Core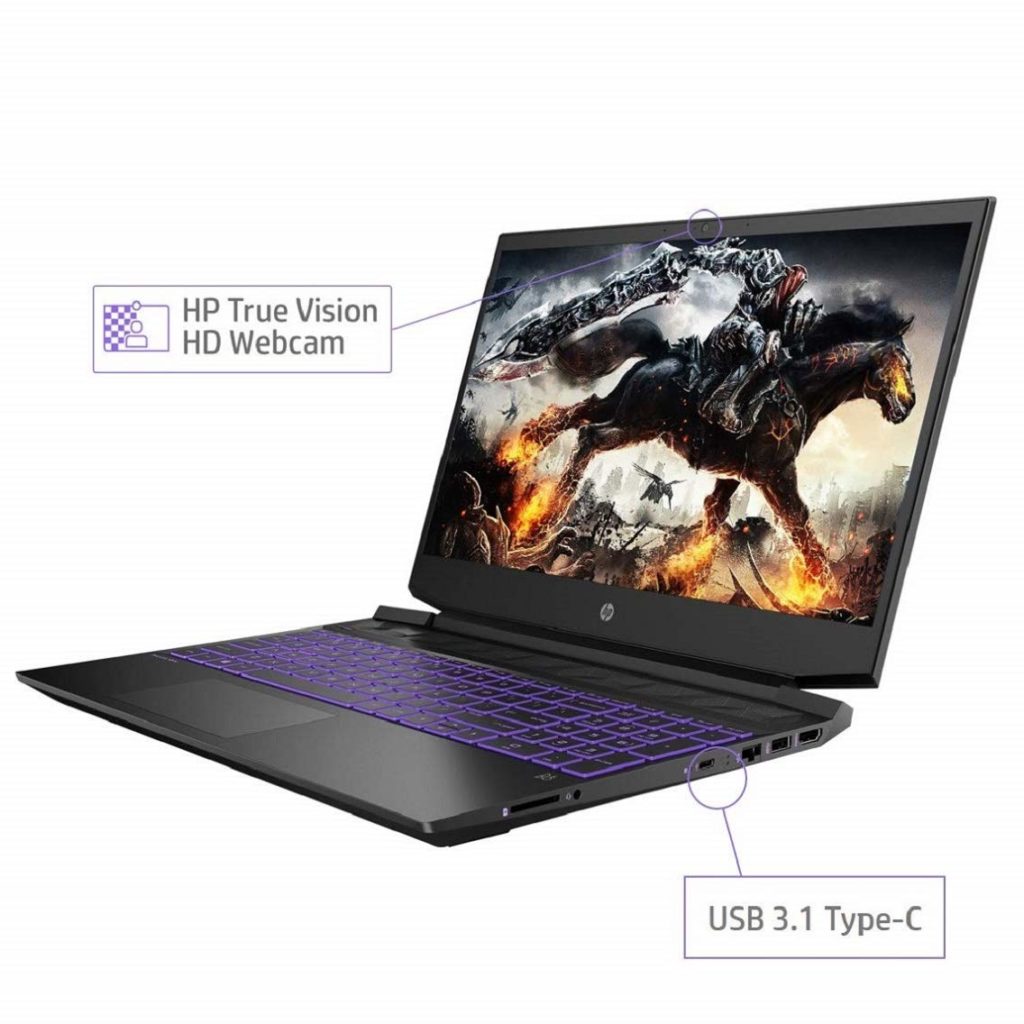 With more money comes great performance, (not every time read specifications carefully)
This time it's Hp product Ryzen 5 quad-core + 8GB ram.
The clock speed of the processor is 2.1GHz base and turbo up to 3.7GHz. Comes with 1tb HDD and 256GB SSD,
for graphics, we have NVidia GTX 1050 3GB graphics card.
The display is 15.6 inch IPS anti-glare 60Hz panel/250 nits brightness. The laptop's total weight is 1.98kg.
Wrap-up-
With all this information provided here, I must have cleared all your doubts by now. for more info keep on checking my blog sections and let me know if we need any improvement in this one.
Next, we will going to make a complete list of all the budget, heavy-duty and legendary laptops that money can buy. so stay tuned… 🙂