Download PSP / PPSSPP emulator on Mac M1
We all love PlayStation game titles and some of us don't even own a PSP. But if you want to play PlayStation games on your Apple Mac or windows. 
Our present-day PCs are so powerful that Now you can play and enjoy the old psp titles. With the help of the PPSSPP Emulator. These emulators can play psp titles on your Mac. 
The experience of emulator gaming will depend on your system's performance. If your system is having more or less 8GB of ram, you can enjoy the PlayStation games on your Mac at possibly 45-60 fps on average. 
Do this method require jailbreak for mac-
No, there is no need for jailbreaking your Mac for this installation. The emulator is perfectly fine to install and it's available for various other devices as well, like Android, Windows and Linux. It can be installed on all these devices for a pleasant gaming experience.
Downloading & Installing PPSSPP on mac-
Perform all these steps carefully to install it successfully or you will encounter an error.
To download PPSSPP or psp you need to go to the browser on your Mac device.
 Then open this following link brew.sh and load.
Now you will see Install Homebrew and a command box. 
Now you need to copy the command from the box. 
In the next step, you need to open the terminal and press return.
Now paste the command that we have just copied earlier from the brew website.
Press return to continue
Now it will ask for your password. 
Enter the password and hit return again to run the command.
If it's your first time installing Homebrew then it will take 5-7 minutes to install it completely in your Mac system.
It will again ask for your password to download and install Homebrew in your system. 
Type your password and continue the process.
In a few minutes, depending on your internet speed it will be installed in your system.
Now in this next step, you have to copy this command which is already displaying on your screen which starts with echo and just the part where it stops with brew shellenv)"
Now paste this command to confirm if the brew is ready or not.
Check it by typing the command brew in the terminal, if it's ready it will show all the commands it can perform.
Install psp emulator on mac m1-
You are now ready to install psp on your system. 
All you have to do now is to type the command brew install ppsspp 
and press the return key.
This command will now install ppsspp in your system and download all the required files. 
The files will be downloaded to the folder homebrew cellar.
Search by typing in forward slash opt and pressing the return key.
Opt folder> Homebrew> seller and then ppsspp folder.
Now you can see the application PPSSPPSDL files.
Drag this application to your apps and open it.
Give permission to the application and type your password 
The application is now ready to use.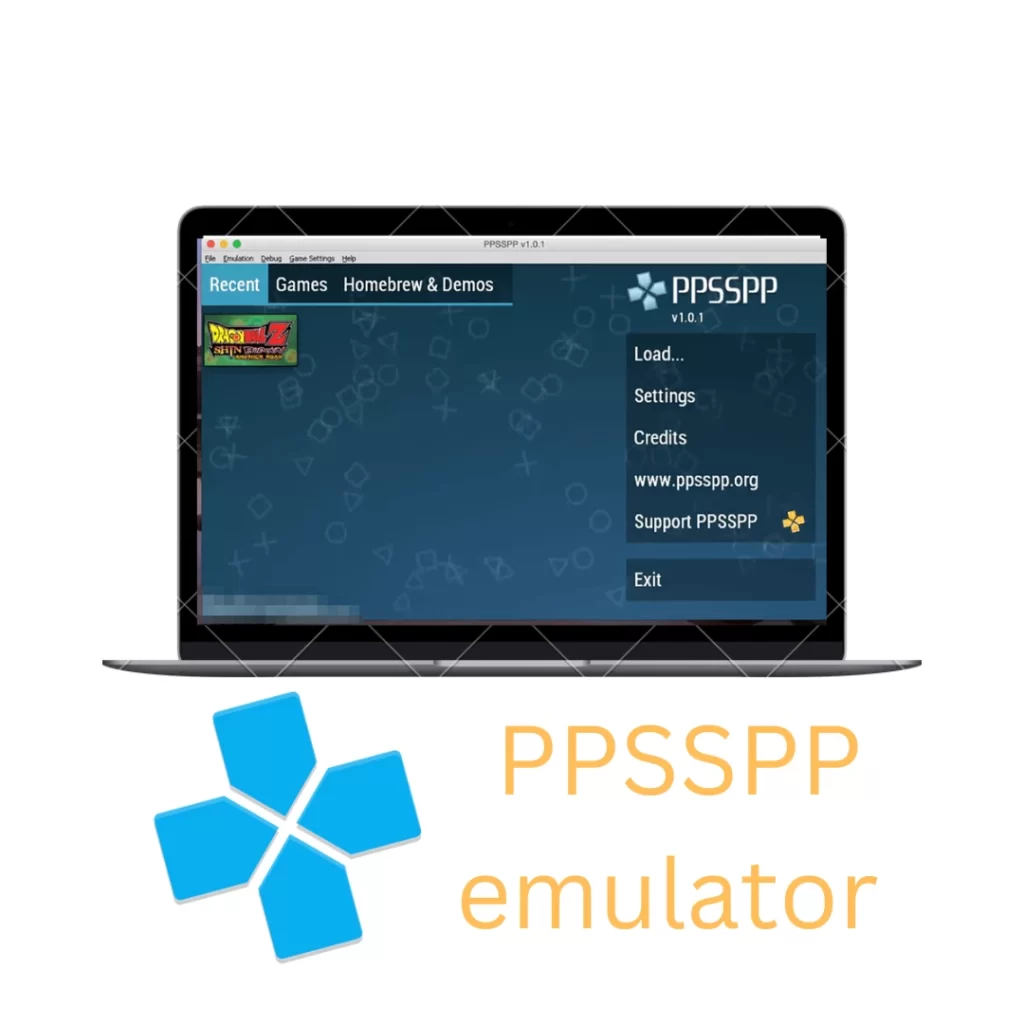 How to load games in PPSSPP-
To load your games you will need PSP ISO files for the game. 
Load them in the folder. Open the PPSSPP app and head over to the emulation tab. 
You can now see the loaded games in your ppsspp emulator. 
You can now Click and load the game.
Conclusion-
You can now enjoy PlayStation games on your mac without any other software. The ppsspp emulator can handle all the tiles which are released on PS2 & PS3. For PS4 there is no official emulator which works like ppsspp yet. 
We will post it here once we found any emulator which can perform as good as ppsspp to play ps4 titles. So stay tuned for more updates. This concludes the post on Psp emulator download and installation on Mac devices. Let us know if you have any particular queries in mind.