The Long-Awaited DLC Launches in September
In a thrilling State of Play reveal, state of play unleashed the latest gameplay trailer for Resident Evil 4 VR Mode, accompanied by the much-anticipated story DLC, Separate Ways. Don't miss the trailer's end for exciting surprises!
Resident Evil 4 DLC Separate Ways Arrive on Sept 21st
Mark your calendars for September 21st, as that's the day when Resident Evil 4 fans can dive into the action with the Separate Ways DLC. And the good news doesn't stop there – RE4 VR Mode is making its way to you as free DLC this winter.
Exciting Update for The Mercenaries
As an added treat, a free update is set to revamp The Mercenaries mode. This update will be live on September 21st, coinciding with the Separate Ways release. It's open to all Resident Evil 4 owners, so if you haven't ventured into The Mercenaries yet, now's the perfect time to do so.
Discount Alert!

To sweeten the deal, Resident Evil 4 is currently available at a discount on the PlayStation Store until September 26th. Seize this opportunity to experience Leon's journey and get acquainted with The Mercenaries mode before Separate Ways drops on September 21st.
A Closer Look at Separate Ways
Let's delve deeper into what Separate Ways brings to the table: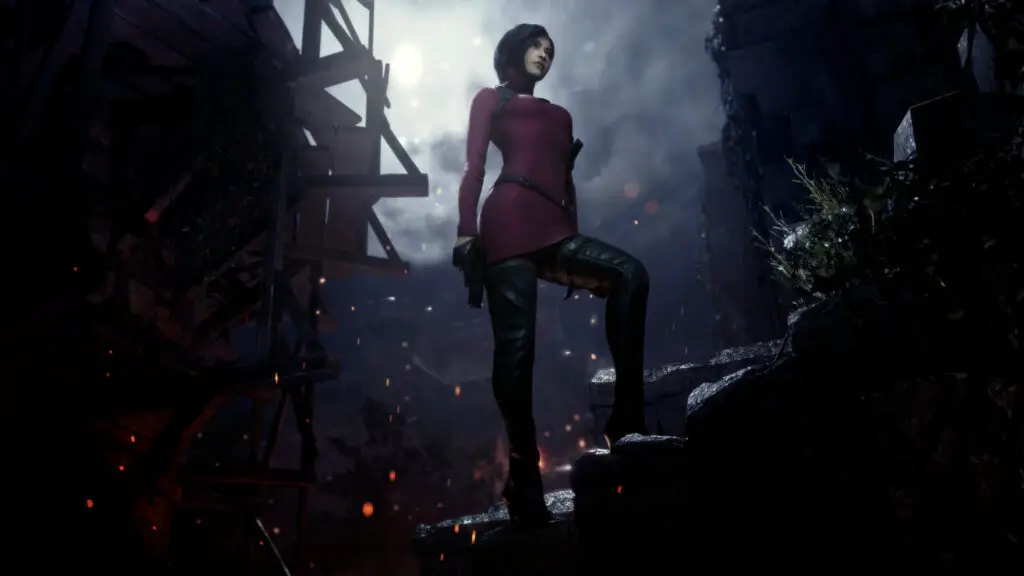 Ada's Covert Mission
Ada Wong takes centre stage in Separate Ways as she embarks on a clandestine mission. With secrets to uncover, an enigmatic accomplice, and an unexpected reunion with Leon S. Kennedy, her journey is riddled with intrigue and danger.
Meet the Key Players
Ada Wong: The protagonist of Separate Ways, she's on a mission from her enigmatic employer, Albert Wesker.
Luis Serra: Ada's co-conspirator, dedicated to helping her secure the Amber.
Albert Wesker: The mastermind behind Ada's mission, driven by a dangerous obsession with the Amber.
New Arsenal for Ada
Ada's toolkit gets an upgrade. In addition to the weapons from the original game and the iconic knife parry, Ada now wields a grappling gun. This versatile tool allows for new tactical opportunities, promising an exhilarating gameplay experience.
The Mercenaries Get New Blood
Coinciding with Separate Ways, the free DLC for The Mercenaries introduces two new playable characters: Ada Wong and Albert Wesker. Enjoy these fresh additions to the fan-favorite mode.
Resident Evil 4 VR Mode: A Terrifying Journey Awaits
Resident Evil 4 VR Mode immerses you in the iconic story on PlayStation VR2. Get ready to experience Leon S. Kennedy's heart-pounding rescue mission in spine-tingling VR. Please note that Separate Ways and The Mercenaries are not compatible with the Resident Evil 4 VR Mode DLC.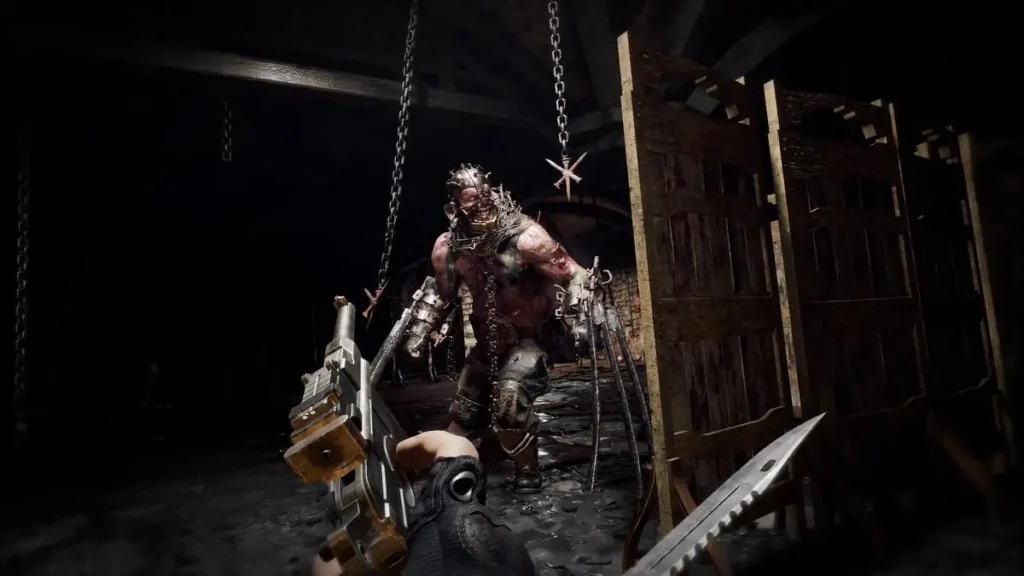 Dive into the World of RE4 in VR
Resident Evil 4 is reborn with cutting-edge graphics, delivering the classic game with stunning visuals. The PlayStation VR2 headset unlocks a 360-degree view, allowing you to explore every corner of the game's rich environments. Dive deep into dark forests, face the Ganado in the village, and behold the awe-inspiring ancient castle.
VR Enhancements Galore
With lessons learned from Resident Evil 7 biohazard and Resident Evil Village VR Mode, the development team has crafted a top-notch VR experience. Enjoy the unique feel of each weapon, realistic reloading, intuitive controls, and immersive haptic feedback with Sense controllers.
Enhanced Knife Combat
RE4's legendary knife action has been elevated for VR. Parry, sneak up on enemies, and execute sneak takedowns with precision. Fight using a knife in both hands for added intensity.
Interactive Environment
Destroy boxes and crates with your knife or other weapons, or opt for a simple one-button command.
In summary, Separate Ways DLC and The Mercenaries update drop on September 21, 2023, with Resident Evil 4 VR Mode for PlayStation VR2 arriving later this winter. Get ready for spine-chilling adventures in the world of Resident Evil 4!