How to turn off samsung tablet
Samsung tablets are awesome when it comes to features and capabilities. Samsung Tablets are portable device and majorly run on Android operating system. In addition to the standard features found on Samsung tablets, there are also various variations and models with different specifications and capabilities.
Samsung offers a wide range of tablet variations to suit different needs. And according to what we have already seen in the market. Keeping that in mind the Samsung offers 6 major categories in tablets-
Galaxy Tab Active: This is a rugged line of Samsung tablets designed for use in harsh environments such as construction sites or outdoor adventures. They have extra-durable casings, water resistance, and other features for protection and durability.
Galaxy Tab E: More economic and budget friendly option. This is a more affordable line of Samsung tablets with lower specifications but still decent performance for basic tasks such as browsing the web, checking email, and watching videos. Tab E was best choices for school kids for there day to day projects and internet research.
Galaxy View: Big screen laptop sized tablets for office use. This is a larger Samsung tablet with a 17-inch screen and a built-in kickstand for easy viewing. It is designed for use as a home entertainment device and is great for watching movies or TV shows.
Galaxy Book: This is a line of Samsung tablets that also function as laptops, with detachable keyboards and support for Windows operating system.
Galaxy Tab S: This is a premium line of Samsung tablets with high-resolution screens, fast processors, and support for Samsung's DeX mode, which allows the tablet to function as a desktop computer when connected to a monitor.
Galaxy Tab A: This is a mid-range line of Samsung tablets with more modest specifications but still good performance and features such as a long battery life and support for the S Pen stylus.
In present time Galaxy Tab S and Tab A are selling strongly.
Now back to our today's topic of How to turn off samsung tablet. Well most of the time its the same process as turning off your phone but if you can't or unable to do so. then follow the process down below.
---
---
There are two steps to turn off Samsung tablet-
1. Set your side key/Power key function –
If you are unable to turn off your device using the power key. Then there is a chance that your power key function is set to Bixby key or any other function.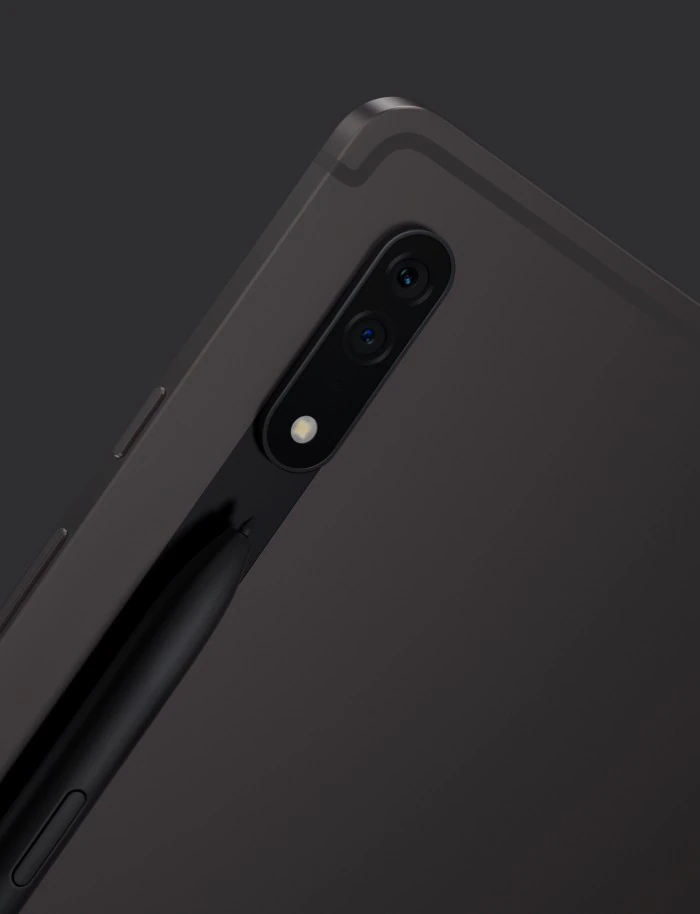 To remove that and make it a power off key. First go in the settings menu.
Search or scroll to find "Advanced Features" option in settings.
Then select "Side key" & change the press and hold settings to "Power off menu"
Press and hold the key for 5 seconds and power off and restart option will pop-up.
Now you can easily turn off your samung tablet.
By pressing the Power/Lock button.
To turn on your tablet perform the same step i.e. hold the power button.
2. Alternate method-
In alternate method we will discuss a situation where your tablet's Side key/power key/lock button is not working. Or you were using your tablet in Samsung Dex mode and now you want to turn it off. For both the imaginary situation's this method will work.
---
---
To turn off your Samsung tablet if the side button is not responding-
First you have to go to the home screen. And swipe down using two fingers from top of the screen. This will open notification center in your tablet.
In notification center you have the power button option in the top right corner. it's going to be a power icon which can also be used to turn off your Samsung tablet device.
So there you have it, now you can turn off your Samsung tablet without pressing the power button key.
Conclusion-
If a tablet has a physical power button key, this method can be used to turn it off. The method of turning off tablets may differ for other manufacturers based on the tablet's software version and model. This concludes the topic of How to turn off samsung tablet.