How to turn off jlab earbuds- I have briefly explained in detail how you can fix the issues related to jlab earbuds.
Like Turning on or off jlab wireless earbuds is tricky for some people. That's why I'm gonna explain here, how you can quickly turn them off. 
Turn on/off wireless earbuds –
In this case jlab earbuds. Make sure your earbuds charging case is charged. The earbuds are properly placed in the case. Check for the blinking lights. Lights will be the important factor here. Because the lights tell about how the earbuds are responding in the case.
If there is no blinking or anything then it means that either your earbuds or charging case may have some issue. Diagnose both things first.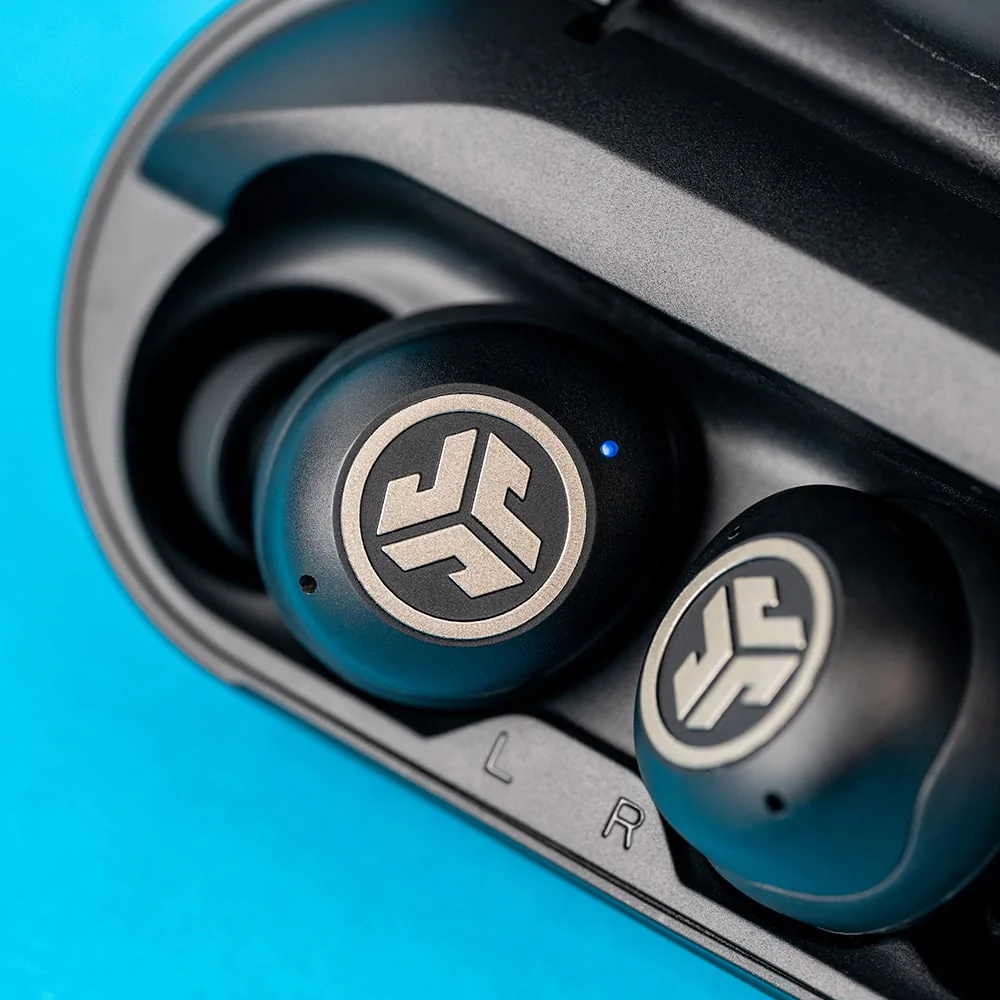 After making sure that everything it's in place. Now coming to the earbuds,
If you see solid blue light it means the jlab earbuds are fully charged. If the earbuds are blinking blue lights in the case it means they are charging. 
Green lights coming from the earbuds represent that the earbuds are now at 25% battery left.
To Turn On jlab earbuds-
Simply just remove the jlab earbuds from the case. Now they are switched on, if not then you can again try. This time press for 3 seconds on each of the earbuds and it will prompt and say 'Hello' means they are now ready to use.
To turn off jlab earbuds-
You can disconnect your jlab device from the Bluetooth and the earbuds will be switched off in 3 minutes automatically. 
Press and hold for 5 secs and it will turn off. 
You can put jlab earbuds in a charging case. In this case, the earbuds are now disconnected from your device and are now in charging mode for a bit and in some time, it will be switched off.
Problem in connecting the earbuds-
If you are having issues with connecting them to the device. 
First, you have to remove the jlab device from the device you are having a problem with. 
Second, try to pair with the device again by turning on your device's Bluetooth plus the earbuds. Make sure earbuds are on.
If this doesn't work then you can also try resetting the earbuds.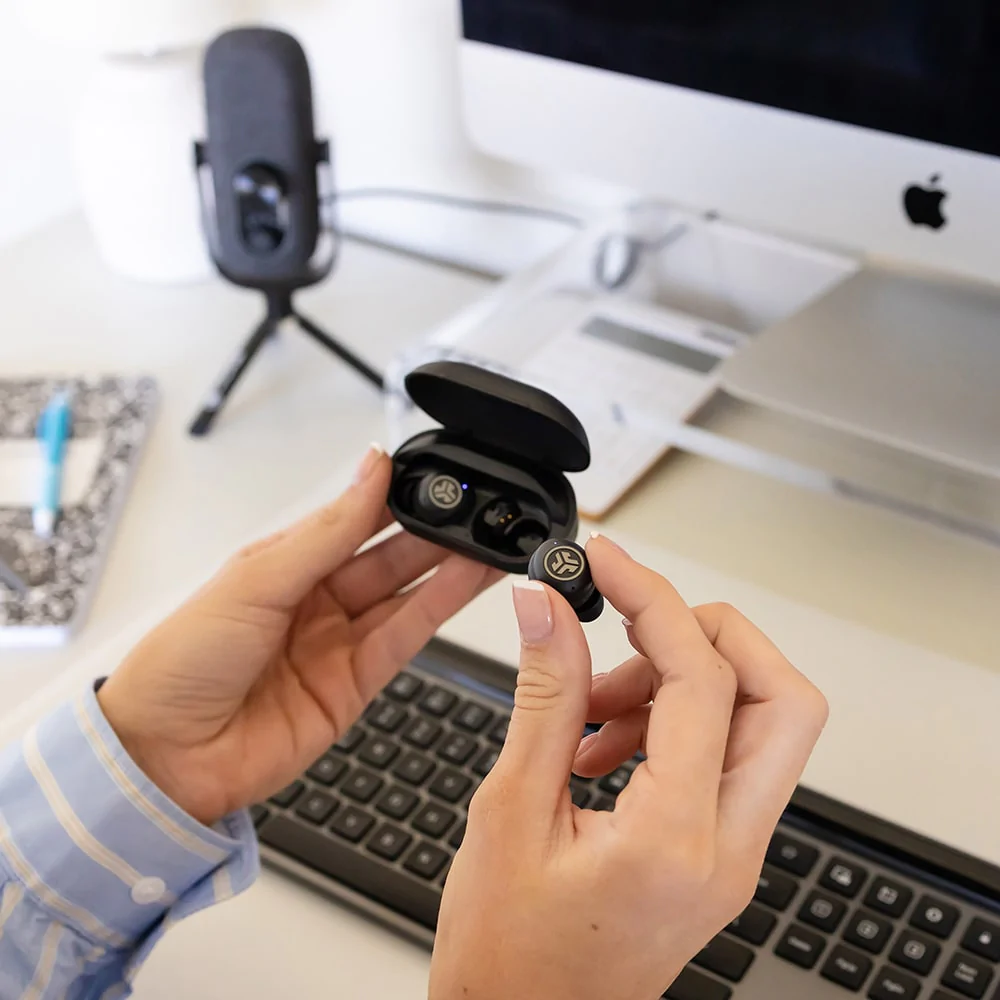 Resetting earbuds for faulty connection –
To reset your earbuds, you need to take the earbuds out from the charging case or simply just turn them on. Then tap 4 times on each of the earbuds to reset them. 
But then you have to again remove them from your device and re-pair them for Bluetooth connectivity. Perform the above steps to complete the connection process. 
What if earbuds are turned on but not connecting- 
Sometimes wireless earbuds can act very weird. It may be because of the wireless signal interference if you are in a crowded place. Or it can be because of too many Bluetooth devices nearby.
In this case, turn them on & off several times. Then try again once they are switched on and working properly. Now select the earbuds in your device and try to pair them. Once the Bluetooth is successfully paired. You can enjoy your music. 
Conclusion-
Wireless earbuds are now becoming a very essential part of our lives. Either we are jogging or just want to listen to our favourite music without disturbing anyone else around.
We all have encountered these silly issues in our day-to-day life with wireless earbuds. I hope my brief explanation will help you and if you find any discrepancy, please let me know. 
If you liked this post please comment and let me know your thoughts.