Solution for Hogwarts Legacy Lag on PC
Hogwarts legacy lags on pc, there can be N number of reasons for a game to lag. So where should you start to diagnose this issue?
To ascertain the issue first you need to understand that New games always have 1-2 common issues which are fixed with the launch updates. Or as we call it day 1 patch.
Always make sure you have updated the game to its latest patch. But many have reported that even with compatible systems they are still having lagging issues. 
We will discuss the issue and provide tips to fix the lag for the Hogwarts legacy so it won't become lagacy 😛
In this post, you will find is a possible solution for the lag for the game Hogwarts legacy PC version. So make sure you follow this post until the end.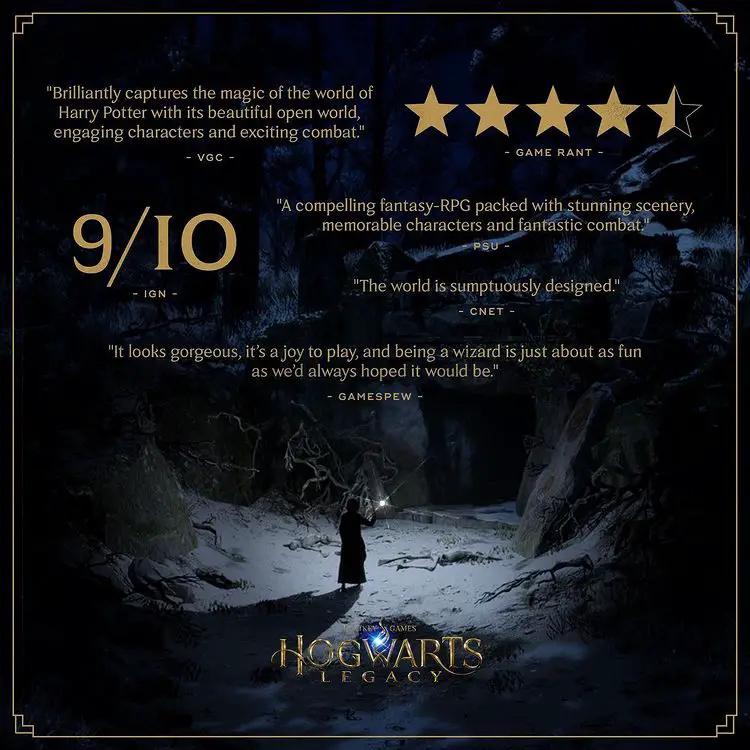 Identification of common causes for lag-
You need to check and verify these common causes & make sure your system isn't a part of this. Every time a new game makes its announcement, they release a sort of system requirements, so one can judge the system for its adaptability. 
This Game requires you to have a Direct X12 compatible system. 
Running the game on Direct X11 is not possible. 
You must update your Direct X version to the latest. 
To check and confirm your Direct X version 
you can simply press Window key + R and in search box 
And type "dxdiag" without quotation marks. 
The system requirements for Hogwarts legacy as mentioned on the source website mentioned below-
Minimum/Low Specs- 
| | |
| --- | --- |
| OS | 64-bit Windows 10 |
| CPU | Intel Core i5-6600 (3.3 GHz) or AMD Ryzen 5 1400 (3.2 GHz) |
| RAM | 16 GB |
| GPU | NVIDIA GeForce GTX 960 4GB or AMD Radeon RX 470 4GB |
| DX VERSION | DX 12 |
| STORAGE | 85 GB HDD |
| NOTES | SSD (Preferred), HDD (Supported), 720p / 30 fps, Low-Quality Settings |
Recommended/High Specs-
| | |
| --- | --- |
| OS | 64-bit Windows 10 |
| CPU | Intel i7-8700 (3.2 GHz) or AMD Ryzen 5 3600 (3.6 GHz) |
| RAM | 16 GB |
| GPU | NVIDIA GeForce 1080 Ti or AMD Radeon RX 5700 XT or INTEL Arc A770 |
| DX VERSION | DX 12 |
| STORAGE | 85 GB SSD |
| NOTES | SSD, 1080p / 60 fps, High-Quality Settings |
Ultra Specs-
| | |
| --- | --- |
| OS | 64-bit Windows 10 |
| CPU | Intel Core i7-10700K (3.80 GHz) or AMD Ryzen 7 5800X (3.80 GHz) |
| RAM | 32 GB |
| GPU | NVIDIA GeForce RTX 2080 Ti or AMD Radeon RX 6800 XT |
| DX VERSION | DX 12 |
| STORAGE | 85 GB SSD |
| NOTES | SSD, 1440p / 60fps, Ultra Quality Settings |
Ultra 4k Specs-
| | |
| --- | --- |
| OS | 64-bit Windows 10 |
| CPU | Intel Core i7-10700K (3.80 GHz) or AMD Ryzen 7 5800X (3.80 GHz) |
| RAM | 32 GB |
| GPU | NVIDIA GeForce RTX 3090 Ti or AMD Radeon RX 7900 XT |
| DX VERSION | DX 12 |
| STORAGE | 85 GB SSD |
| NOTES | SSD, 2160p / 60fps, Ultra Quality Settings |
I hope you have checked the above system requirements and optimized your game settings accordingly. Now, this issue is checked we can move to our next common issue which can cause lag. I.e. Graphics settings.
Adjust Graphics settings- 
Always use appropriate graphics settings and don't overload your GPU. if your GPU is underpowered or bottlenecked then it's time to upgrade. 
If your graphic card is low on VRAM then always try to play at low settings first then gradually go up and set your own custom settings for optimal gameplay. 
There's no need to target 60 FPS all the time. Turn off the FPS recorder and just try to play the game and enjoy the vibe. If the game still stutters after applying custom settings then my friend the upgrade is inevitable. Coping with the above settings is a must for the user. 
Run benchmark-
Run the benchmark in the game menu. Which you can find in the game menu settings. Run the benchmark so you can get an overall idea of how the game is going to perform on your system and what changes you need to make next so you can adjust your custom settings or use the benchmark settings. 
Fix Hogwarts Legacy Lag on PC-
We have already discussed the common issues for the lag. But Some players with compatible systems are still unable to enjoy the game. Now to fix this issue I'm going to provide a certain solution which may or may not work but you can give it a try. 
Tips for fixing lag of Hogwarts legacy & optimized game performance-
At the time of gameplay. Open the task manager and kill the tasks which are not needed at the moment. 
Kill the tasks which are eating up too much memory coz this game runs on high memory and insufficient memory space in RAM can cause lag.
Turn off V-sync in the game settings.
Use In game Low Latency feature 
For NVIDIA its "ON + Boost"
For AMD use default drivers and for the game turn on "Radeon Anti Lag"
Alternate Method to Fix the lag-
The second method will discuss how we can optimize our system memory. This game is RAM and VRAM intensive. That's why we are taking the help of virtual memory supposing that we all are on a 16GB Ram system. Now to do that we need to allocate virtual memory on our SSD or NVME drive, not the hard disk. 
To do this, go to the search bar and type "Advanced system settings," 
Then select the advanced tab and go to performance settings, 
Then virtual memory assignment, and click on change. 
You need to make sure that only the fastest drive is allocated for virtual memory, and it is system managed.
In the display graphic settings, turn off hardware accelerated view scheduling 
To clear RAM frequently, download Intelligent Standby List Cleaner (ISLC) and set it to automatically clear RAM when it reaches a certain size. These steps should help improve game performance.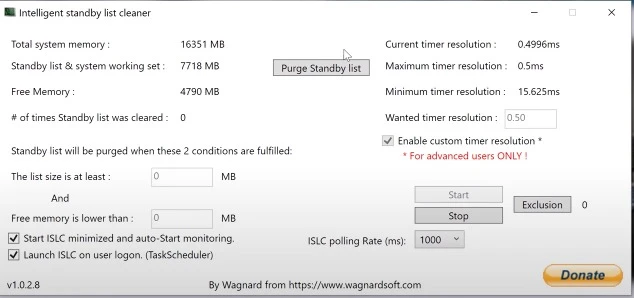 Additional solutions which can help-
In the additional solution, we can talk about driver settings and OS updates. You can start by updating the drivers of your dedicated graphics card. According to the official source For NVIDIA cards, the Driver version is 528.49. Which has improved the gameplay.
You can download drivers from here: https://www.nvidia.com/en-us/geforce/drivers/
For AMD cards you go here http://support.amd.com/en-us/download 
And this automatic download tool will download the latest drivers on your AMD system. 
Updating your drivers will fix the problems related to the video skip or No audio you were encountering during the gameplay at certain points. The new drivers are game compatible and provide optimal performance. 
RBG is the culprit-
When I first find out I feel it weird myself but it's mentioned on the official source site. That's why I'm including this issue and the fix as well. If you are like me using an RGB keyboard to play this game or you have one attached to your system. Then this may cause performance issues as mentioned in the source. To fix the RGB issue you have to-
Go into C:\Users\[user]\AppData\Local\ExampleGame
Find Usersettings.ini and open this file in Notepad
Set RGB peripherals to off and RGBKeyLighting to off
Save Usersettings.ini
And you are now good to GO.
Other Solutions- 
Make the game files an exception in the Anti-virus settings. Sometimes antivirus deletes important files from game folders which can result in a broken game or weird error encounters.
So to fix that always make an exception for your game file. And verify the game files from the official download source. 
Conclusion- TLDR;
In the conclusion, let me just summarise it. That you can enjoy the Hogwarts legacy on PC with some tweaking and overall it's a demanding game.
The minimal requirements for the game to Run are 16GB RAM and Rx470 level or above GPU card. Other things I have mentioned in this post are about updating the drivers to the new version and making the game an exception in the Antivirus settings. 
You can share your feedback and queries in the comment section below and I will try to provide a solution as early as possible. The Wb site has also shared a link if you want to report a bug yourself. You can do it here "Legacy bug-reporting website: https://go.wbgames.com/HLBugReport"