iPad is unavailable, ipad is disabled, security lockout and ipad unavailable message on the lock screen. All are the same errors and it means that your iphone/iPad is now locked and needs to be fixed.
Can't access your iPad? Its showing ipad unavailable error? What to do next.
In case you tried everything on your own and now want access to your iPad. Keep on reading and I will guide you on how to fix your ipad unavailable error in a few steps. But first, we need to understand why this happens.
What causes this Ipad unavailable or disabled issue?
There are many reasons for an ipad to go on security lockout. Maybe someone was trying to hack your iPhone or it was just a random mistake of typing the wrong passwords more than 4 times in a row.
You were downloading some software updates, Trying to install any third-party script. Or just miss typing the password many times can lead your ipad to forcefully lock it and display the error message ipad unavailable. In the case of ipad unavailable issue, one can't access their device as long as they won't update or reset it again.
How to fix ipad unavailable –
To fix your unavailable ipad there are a bunch of options to start with.
1. Erase method (no iTunes)-
The first method we are going, to begin with, is the erase method. Assuming that some of you already knew about it. But still, I'm going to elaborate for new folks.
The erase method will work on devices which are having ios version 15.2 or later. 
The latest iPad Pro 2022 released
This method requires no computer or laptop. Just your iPad device with ios version or iPad os 15.2 or later. 
To begin with, this method. first, make sure that you are online on the device. This means you are either connected to the wifi or sim network for the internet.
Important- If you have accidentally switched off your device before fixing the security lockout/ipad disabled error. Then you won't be able to activate the internet and this method won't work for you. Instead, try option number 3.
This method will require your Apple ID and password for further actions.
Now let's begin with the steps.
On the disabled screen press and now the pin method pops up.
Try to enter your passcode until the bottom part of the screen says Erase Ipad.
Now click on this Erase iPad option.
This will erase all your data from the iPad.
You can back up the data if you had previous data backed up on iCloud.
Now enter the Apple ID passcode to erase and reset your iPad.
Soon it will start the resetting process.
Apple logo appears with a loading bar.
Once the loading bar is completed it will prompt your Ipad to restart.
Voila, now you can access your iPad.
 2. iCloud method to fix security lockout-
The second method will follow iCloud instructions. To make this method work we need an internet-enabled device to access the internet.
Now go to icloud.com and sign in with your apple id.
There you will select the Find iPhone option. Then go to all devices and select your Ipad and click on erase iPad option.
Once it's done now your ipad is factory reset and the security lockout is removed.
Important- Before performing all the steps make sure-
You have updated itunes to its latest version.
A working USB cable for iPad.
3. Itunes method-
It means the above 2 options didn't work for you. Or you are not able to turn on the wifi on the iPad. Then the iTunes method is definitely going to work for you. 
For this method to work, you will need-
Working USB cable to connect your ipad to pc or mac.
PC or laptop with the latest iTunes software. 
Pc can be windows or mac. 
Active internet connection.
Steps to perform ipad reset using itunes on pc-
Switch off your ipad using the power off button.
Connect the ipad usb cable to pc and open itunes software.
Now press-hold the home button on your ipad and connect the other end of usb.
Release the home button once the apple logo pops up
Then hopefully your ipad will now be in recovery mode and detected by iTunes.
Now in iTunes select the Restore option 
This will erase all your data from the ipad. 
Your ipad is now restored to its factory settings.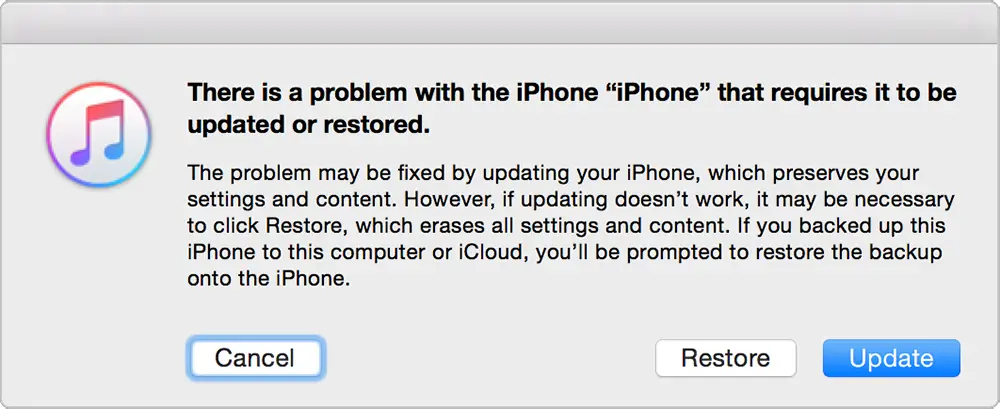 What if you dont have a physical home button on your ipad-
Then use these steps to get into recovery mode fast.
Press and release the volume up key
Press and release the volume down key
Third press and hold the power key to turn off the device.
Now the final step- connect your ipad to the pc and try to turn it on by holding the power key. Once the boot is prompted to recovery mode release the power button.
In this way, you can get into recovery mode. Missed any step, perform it all over again. I know it's hard to get into recovery mode in without the home key modal ipads.
4. Use DFU mode to reset your ipad-
What DFU stands for, DFU is Device Firmware Update. By the DFU method, one can restore their ipad/iPhone if nothing works. It acts as a last option to fix any kind of software issues in apple devices. DFU seems similar to recovery mode but it isn't.
The recovery mode uses the iBoot whereas in DFU mode it actually bypasses the iboot. DFU is more popular with jailbreakers or software debuggers. The DFU mode can upgrade, or downgrade your ios device firmware. Wherein Recovery mode one can't perform all these stuff. Perform DFU restore
Conclusion-
Ipad unavailable is a real buggy issue. The above methods may or may not work for you. If it works for you please share this post more and more.
The other method you can perform is to unlock the security lockout. Is to download some third-party ipad unlocker to reset and remove the ipad unavailable message. Or connect with the official apple customer care for help.
Thanks for the read. See you in my next post.