Call of duty warzone mobile is set to release in 2023. we will real soon be going to witness its global release. Currently, the COD warzone mobile is available only in select countries including Australia. So if you are lucky one from Australia you can download and play the beta version.
The game will support cross-platform syncing and all your achievements and weapons can carry over to other platforms. According to the official sources the game will be fully released in 2023.
The battle royale of call of duty warzone will support all the shared social features and cross-progression with PC and console. Pre-registration has already started and over 20 million have already registered on playstore and ios.
Minimum requirements to run the call of duty warzone mobile-
Currently, the minimum requirement to run the game is that you must be on Android 9 or above. Minimum of 4 Gb Ram to run the game. Recommended 6 GB for smooth gameplay.
For phones the minimum requirements are-
· iPhone 8+ or better · Memory: 3GB RAM or better
Call of duty warzone mobile release date?
As of now, there is no official date announced by Activision. All we know is that the game is set to release in 2023. Now how much more time it's gonna take will depend on the devs. we know that the game is rolled out in the Australian region on Nov 30 2022 but the game is not stable to play yet. In the leaks, we can see that the game is still going with the optimizations and improving. The game is getting regularly updated on playstore.
How to download Call of duty warzone mobile?
To download call of duty warzone mobile, android users can go to the playstore and search for warzone mobile. If your mobile device is compatible with the game then the game will show in the search results. The game is only available to download in Australia but you can try your luck by pre-registering. Pre-registration will offer some cool gifts from Activision.
The same goes for iPhone users, iPhone users can go to the AppStore and search for warzone mobile and register or download the game depending on the availability.
Call of duty warzone mobile features and mode details-
What we know based on the leaks and sources is that the warzone mobile will feature the Verdansk map. The game will have cross progression feature which tries to provide a cross-platform experience to the active players. For the cross-platform feature to work the player needs to have an Activision account. only Activision account users will be able to enjoy cross-platform linking.
Game modes-
The call of duty warzone mobile will have two modes-
Battle Royale-
Battle royale mode will feature Solo-Duos, Quad and blitz battle royale games. Solo-Duos mode feature a 10-minute battle royale experience and whereas the Quad is going to have a full 20-minute gameplay as we experience on PC or Console.
Multiplayer-
In multiplayer mode, there are two choices. First is Domination, where two teams fight to capture zones. The team with a high score or game point wins. The time limitation of this game is going to be 7 minutes.
Second, is Team deathmatch or TDM in this mode the player has to eliminate as many enemies as he can to earn a score. This mode is also going to be a limited 7-minute game.
How will cross-progression work and what about exclusives?
According to the leaks, The call of duty: Warzone mobile will support shared progression with warzone2 and Modern Warfare 2. The shared progression is going to work with Battle pass, Player level and weapon progression only.
For exclusive items, the information is provided by Activision. only "Connected tag" items are eligible for cross-progression and will be usable on all platforms and compatible games like warzone 2 and modern warfare2.
On the other hand, mobile items are going to be mentioned as rarity items. it means the mobile items will have a different category. The rarity items are mobile exclusive only so you will not see them elsewhere. rarity items can only be used in warzone mobile only.
Warzone 2.0 and modern warfare 2 also have the same mechanics. where the items are listed as MW2.0 limited or MW2 limited. this means that these items are only limited to their own games and not compatible with cross-progression either.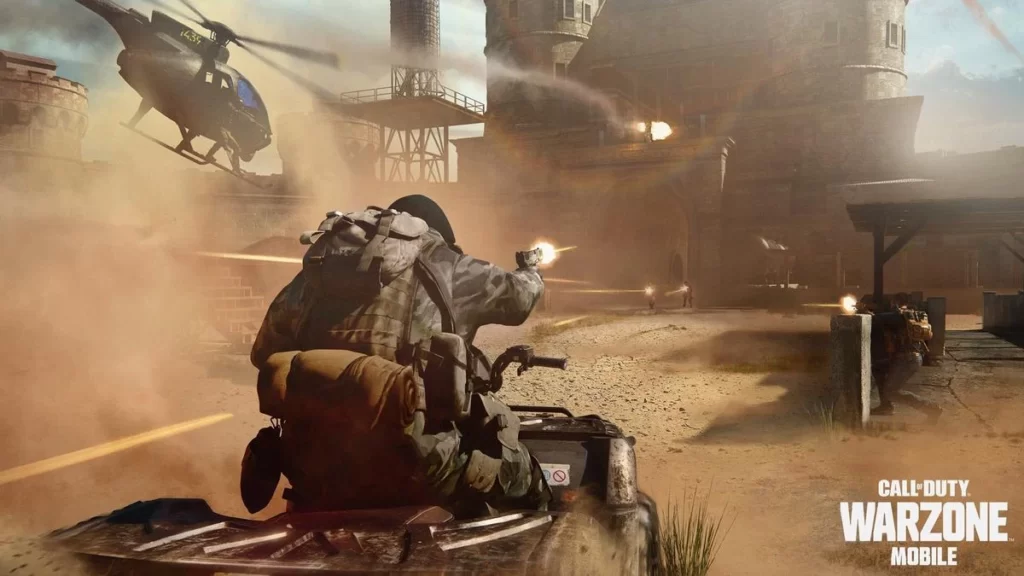 How can I download the COD: Warzone mobile game now?
well, if you can't wait for its official release. then there is a method which may work for you to download the game now and experience it first hand. But cutting the registration line is not so easy. you have to follow some steps to download the game which is as follows-
Log out from your playstore.
Install a VPN app which can let you connect to the Australian server.
Now once you are successfully connected to the Australia server.
Create a new Gmail account for playstore login.
Next, log in to your new mail-id in the playstore.
Search for warzone mobile game.
If you successfully followed the above steps.
Next, you will see the install button right below the game.
now just install and log in with your Activision account.
Voila, now you can enjoy your game.
I will update the post once more information is available so keep in touch and subscribe to my newsletter. No fluff only the best content.