We all love playing online games and recently the online multiplayer gaming genre has switched over to the battle royale segment. Battle royale games have become so much popular that now we have more than 20+ battle royale games. Which are available as free or paid-to-play. 
know about the history of battle royale games-
If you ask me, my first ever experience with battle royale was PUBG mobile and then Apex legends. Before this, I was used to playing counter-strike 1.6.
There is a video about the history of battle royal games which I will be pinning down below.
It's a great video by GameSpot.
Back to the topic of free battle royale games to play. The games I am going to list here are available on PC and Xbox, I can't perfectly say about other consoles, you have to check them.
Free battle royales to play are as follows-
Realm Royale-
Realm Royale or formerly known as Paladins: Battlegrounds. Is a free-to-play game which is available on steam and epic launcher. The game is a fantasy based where you can forge awesome weapons and craft powerful skills.
The game follows the same battle royale mechanism of surviving with a twist. The twist is once you are knocked down you became a chicken, so in your chickened version you have to survive for a time then you may be transformed back into the game. 
Heroic Leap Games are the developer of the game. The game was first released in June 2018 and was a hit at that time with peak players of 100,000+. 
Now Realm Royale has become Realm Royale Reforged and right now it's in its early access stage. You can visit the steam store and try out the game.
Vampire: The Masquerade – Bloodhunt-
SharkMob presents Vampire: The Masquerade – Bloodhunt is a free-to-play battle royale game. Which is available on steam. The game is based on vampire-style roleplay.
Where the main storyline is that there is a war going on between vampire sects and you have to fight and exterminate other vampires. The game is good if you like the vampire genre.
The last vampire-style game I played was Vampyr which was a pretty good storytelling game where the main character was a doctor who becomes a vampire.
Vampire: The Masquerade was released in April 2022 for both windows and PS5 consoles. The player count on steam charts is not so massive but you should try this game if you find dark action games fun. 
Vampire: The Masquerade – Bloodhunt. (2022, October 29). In Wikipedia. https://en.wikipedia.org/wiki/Vampire:_The_Masquerade_%E2%80%93_Bloodhunt
SUPER PEOPLE-
Published by Wonder Games and developed by the South Korean studio wonder people. The battle royale Super People is like a buffed-up version of PUBG PC.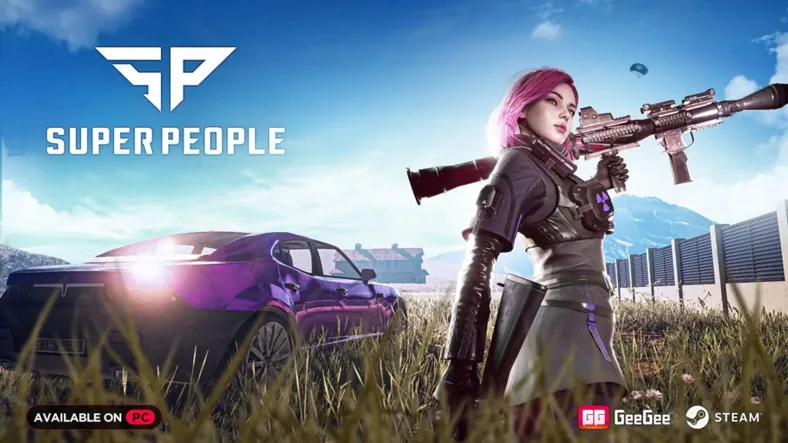 The game is new and right now people are enjoying it very much. The game is a kind of mix of pubg and apex legends.
At the time of creating this post, I was not able to play the game. but looking at the steam reviews I think this one got potential. The game is still in the early access stage you can check it out on steam. This one is also available as free to play game.
Fall Guys-
Fun to play the platform battle royale game fall guys used to be a paid game but later in June 2022. The Fall guys announced on its official website that Fall Guys is now free on all the available platforms. The game is developed by mediatonic. 
In this game, you have to face some fun challenges with 59 other players. Later the player counts get decreased on each level.
The challenges are random and you have to survive the challenge in a limited time frame. You can easily download the game from Epic launcher, the steam variant is now no longer available.
Rumbleverse-
Published by Epic games and developed by Iron galaxy. Rumbleverse is a unique kind of battle royale where users can fight with their fists. Yes, you guessed it right there are NO GUNS or weapons in the game.
You can use game environment things like chairs or electric Polls to fight with your enemies. So there are no Loot boxes? No, the game is battle royale and developers have worked on this.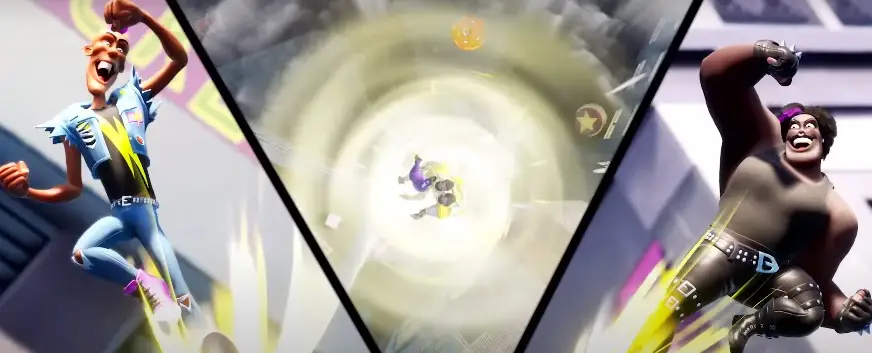 In rumbleverse you loot food and different-different energy drinks which can give you different abilities based on the drink. Like strength, stamina and health. The game is very fun to play once you understand how energy drink consumption works.
So you can build your character with a unique fighting style. In rumbleverse, there is a star-collecting thing. Which activates the superstar move. So if you are downed once you will be revived back again using those stars.
Or you can actually use a superstar move to fight the stronger opponent. You can use the superstar move again if you have enough stars collected. The game is available on the epic launcher.
Conclusion-
In the conclusion section, I will include some honourable mentions that most of you already know. The games are –
Call of duty warzone-
Call of duty warzone is a military-style shooter battle royale game. Released back in march 2020 the game is still going strong. The only downside of this game is that the size of the game is massive and you do need to have a decent 20Mbps + speed connection to download the regular updates. Recently they also released warzone2.0 which is also free to play and available on steam. You can check that out as well.
Fortnite-
The game that makes you an engineer without doing a degree. Fortnite was released back in 2017. Fortnite is a battle royale where you fight to survive.
The game does not follow a fixed set of rules but every season it changes some amount of gameplay and makes the game unique in its own way.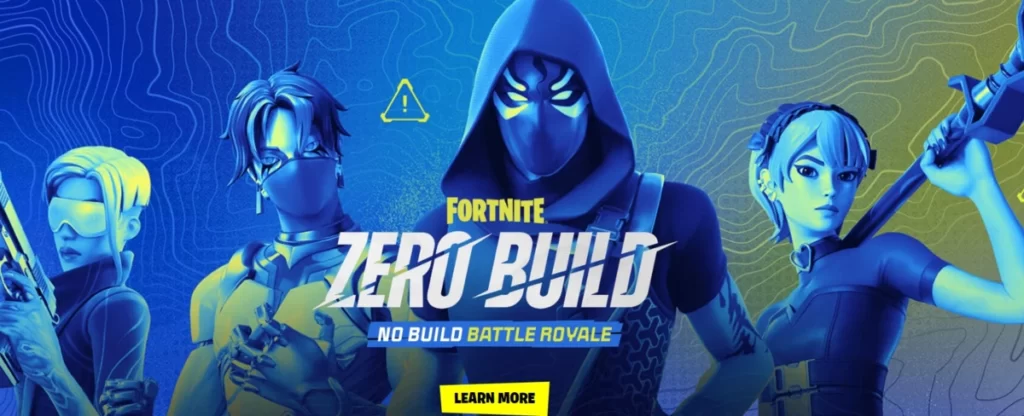 In doing so and following this approach the game has partnered with numerous numbers partners like marvel, starwars, and other game characters such as Kratos.
Yes, the collaborative approach adds uniqueness' to the game and fun characters from time to time. In the end, the game is free and people still love it.
Apex legends- 
The battle royale game exists after the storyline events of Titanfall. Characters are from the titanfall storyline and now they have become legends and fight in the game called apex legends.
When the game got first released there were only 6 characters and at present, the character number has grown to 23. Every character has unique powers which help them in the fight.
The abilities are divided into two segments one is passive which can be used again and again after a short recharge. Second is the ultimate ability which takes a longer time to charge on its own.
The ultimate abilities are different with each character some ultimate abilities are for the hunt or destroying enemy opponents and some are for relocating your squad.  The game can be played in trios or duos mode only. There is no solo mode in this game.