What is HyperOS
Xiaomi, a Chinese tech company, has recently announced its new operating system, HyperOS, which is set to be available as a global ROM in 2024 and will ship with the Xiaomi 14 Series. While there are some minor visual changes and customization options, the overall look of HyperOS seems underwhelmingly familiar.
However, Xiaomi claims that the OS has a completely rewritten architecture, which has the potential to greatly improve the user experience and make the interface feel more modern.
A new MIUI or something else-
Xiaomi's new operating system, HyperOS, has been revealed with screenshots that show a similarity to its previous MIUI design. While there are some minor visual changes and customization options.
Xiaomi phones are known for their impressive camera specs and ability to keep up with modern trends like foldable phones. The company has had a problem with the Android look and feel it's been using since the early 2010s, called MIUI. MIUI sometimes gets slow because it has lots of extra stuff that makes some of its features work.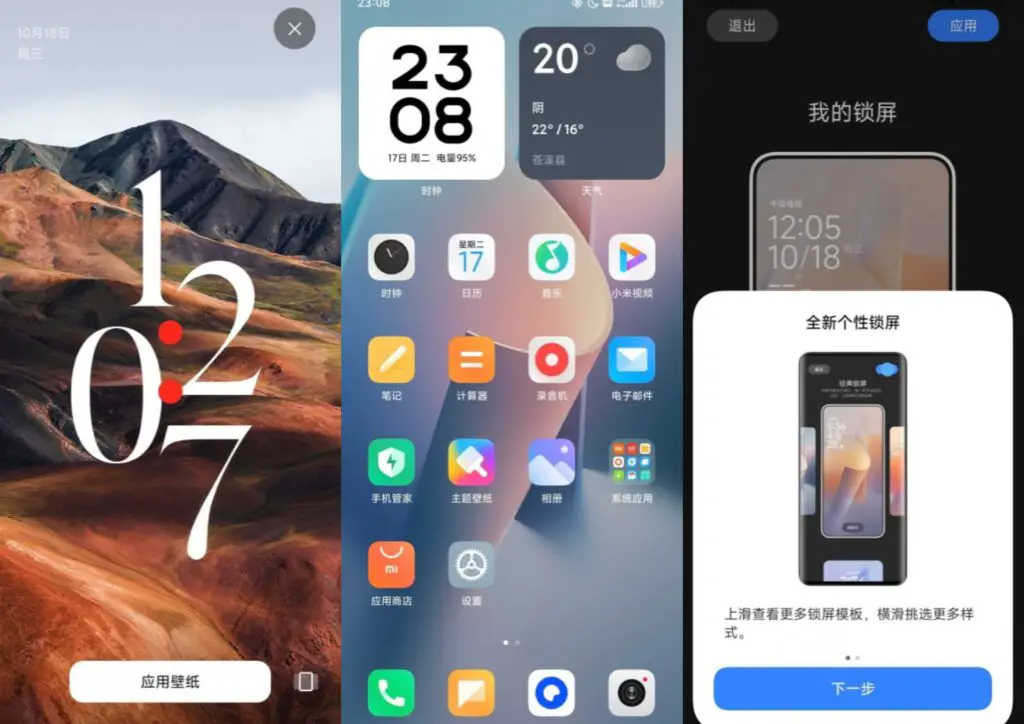 GSMArena showed pictures of the operating system that some people got early access to on Weibo. It looks mostly the same as the MIUI we've seen before. There are some new options to change things on the lock screen and widgets, but apart from that and a small update to the quick settings menu, not much has been changed..
Twitter users also shared a video showcasing the HyperOS lock screen next to the standard Android 14 lock screen on an MIUI phone.
🔥 Xiaomi HyperOS vs. Xiaomi MIUI 14: AOD Lockscreen Animation Comparison pic.twitter.com/D8qG2UacrW

— Rajesh Rajput (Technobuzz) (@iRaj_r) October 19, 2023
Xiaomi's global vice president, Alvin, said that HyperOS will bring "hyper-performance, fluidity and connectivity across smartphones…." and that it has a "completely new rewritten architecture." If it truly does have a completely rewritten architecture, then the user experience has the potential to be so much better than what it's been. A better user experience with the UI could, in turn, make the interface feel so much newer than it actually looks.
Xiaomi is set to provide four generations of Android OS updates and five years of security patches to its latest offerings in the Xiaomi 13T and 13T Pro, indicating a commitment to providing its customers with the latest technology. With new hardware released alongside new software, there are a lot of bright things in store for Xiaomi.