Last week, Google made an exciting announcement about its latest product, the Pixel Fold. It marks Google's entry into the foldable phone market, offering a unique and versatile experience for smartphone users.
In this blog post, we will explore the features, specifications, and pricing of the Pixel Fold, while also comparing it to its main competitor, the Samsung Galaxy Z Fold 4. People all around the world are very excited about this phone, coz as Google said it's their only foldable phone.
Design and Display:
The Pixel Fold's hardware lives up to expectations.
It boasts a tall 5.8-inch external display and a wide 7.6-inch internal screen when unfolded.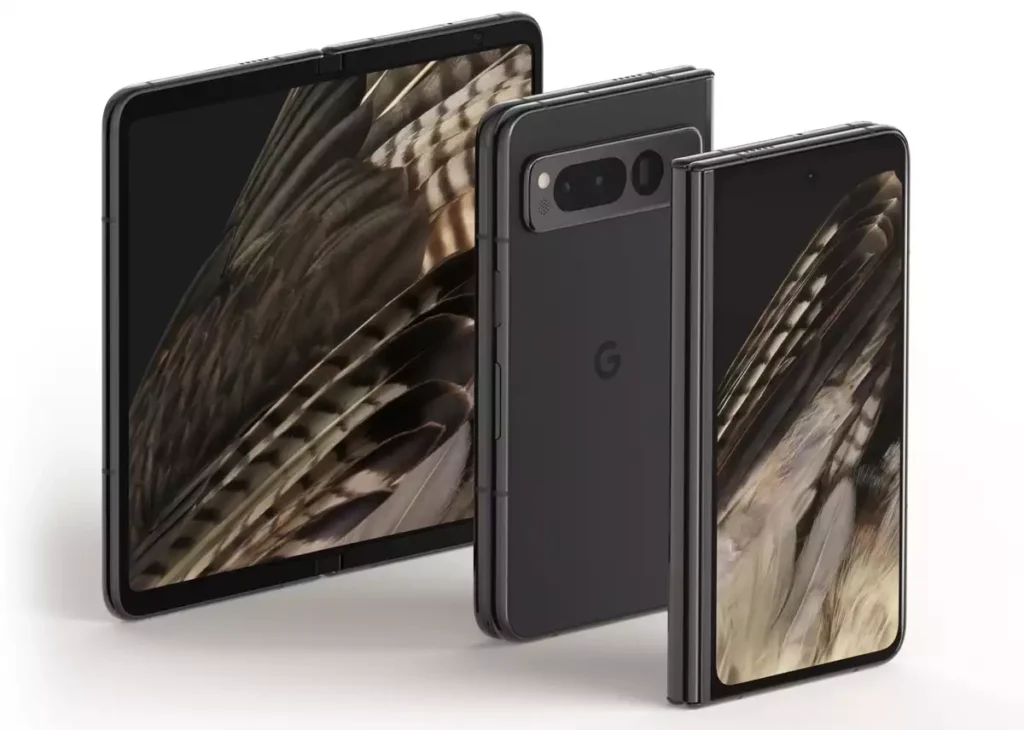 Both screens utilize OLED technology, providing vibrant visuals with a 120Hz refresh rate for smooth scrolling and interactions. Pixel Fold is powered by a Tensor G2 chipset.
The external display is slightly brighter than the internal one. Additionally, the phone features a steel hinge with a "dual-axis, quad-cam synchronized mechanism," ensuring a seamless folding experience.
Price and Availability:
The Pixel Fold is priced at $1,799, slightly higher than initial rumours.
However, it is currently available for pre-order, with shipping expected to commence "sometime next month." This foldable phone is targeted towards the premium smartphone market.
Unique Features and Functionality:
The Pixel Fold's foldable design brings some impressive features. For instance, users can enjoy watching a YouTube video on the top half of the screen while simultaneously controlling playback on the bottom.
Google has also introduced simultaneous usage of both screens, enabling functions like displaying translated text on the external screen while entering queries on the other side.

These innovative features enhance the overall user experience and make the Pixel Fold a versatile device. For the advanced features we have to wait for some time until we can grab one for ourselves.
#PixelFold—the only foldable engineered by Google.

✨ Enjoy its durable, thin & ultra premium design
🤹 Unfold for multitasking & entertainment on its immersive display
🙌 Prop it up for hands-free photos & videos#GoogleIO

*See video & preorder today: https://t.co/6R1kbrPwN4 pic.twitter.com/3LLglSFYS7

— Made by Google (@madebygoogle) May 10, 2023
Camera and Thin Design:
The Pixel Fold's camera setup is slightly inferior to Google's Pixel 7 Pro but still surpasses that of the Galaxy Z Fold 4. It includes a 48-megapixel main camera, a 10.8-megapixel ultra-wide lens, and a 10.8-megapixel telephoto camera with 5X optical zoom.
The slim design of the Pixel Fold, measuring 6mm when unfolded and 12.1mm when closed, necessitated some compromises in camera sensor options. Nevertheless, the thinner design contributes to a well-balanced weight distribution, making the device feel lighter and more comfortable to hold.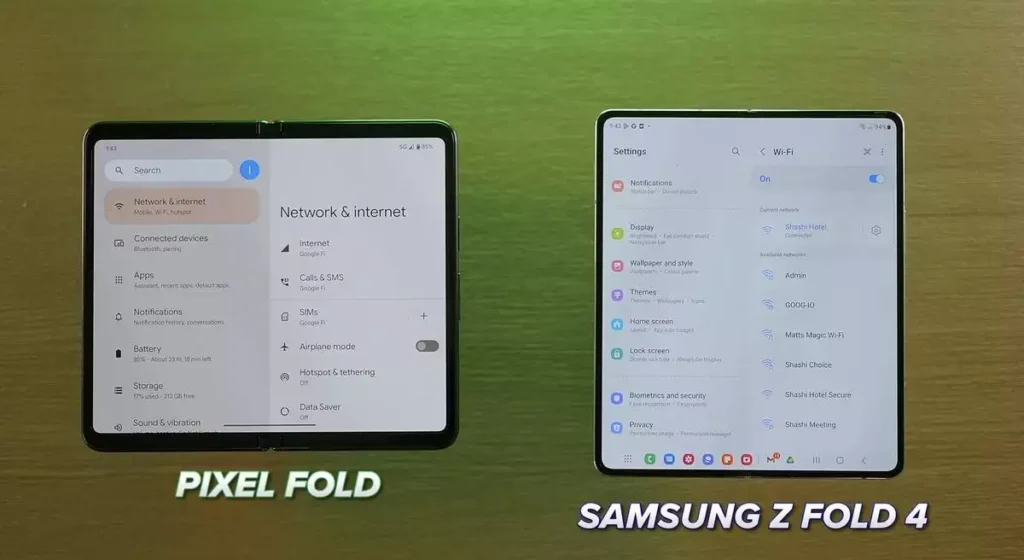 Comparison with Samsung's Galaxy Z Fold 4:
In direct competition with Samsung's Galaxy Z Fold 4, the Pixel Fold stands out with a smoother opening motion and a less noticeable crease. Both phones offer similar functionalities, allowing users to switch between a regular phone mode and a tablet-like experience.
However, as this is Google's first venture into the foldable phone market, it may face challenges that Samsung has already overcome through its previous models.
Conclusion:
The Pixel Fold signifies Google's entry into the exciting world of foldable phones, representing a significant step for the company. Priced at $1,799, it aims to capture the attention of the premium smartphone market.
Although it utilizes last year's hardware, this decision prevents Samsung from maintaining its dominance in the foldable phone market throughout the year.
The success of the Pixel Fold remains to be seen as Google navigates this new category. Nevertheless, it offers an enticing option for consumers seeking a cutting-edge folding Android phone experience.