Future of 4g mobiles in 2022- 
After the recent announcements of the 5g band. Many countries are already launching it and some are in the legal queues to get it in their hands. There is a question that also popping into our heads: what will happen to our 4g devices aka our current mobile phones. Is there a chance that our current 4g mobiles phones will be phased out? 
There was a time when 3g was a thing then 4g came and replaced it. After the release of 4g, suddenly 3g became outdated and new phones were released with 4g enabled chipsets. To experience 4g data speeds in the palm of our hands. 4G made our lives easy and very dependent on our mobile phones. Cuz we know that now youtube can play full HD videos without buffering. Buying and selling on the internet is now getting common.
Internet speeds greatly improved our lives and then IoT came in and this eco-system of devices started emerging. Like smart devices for the home, online teaching on zoom and office meetings on google meet and so many things.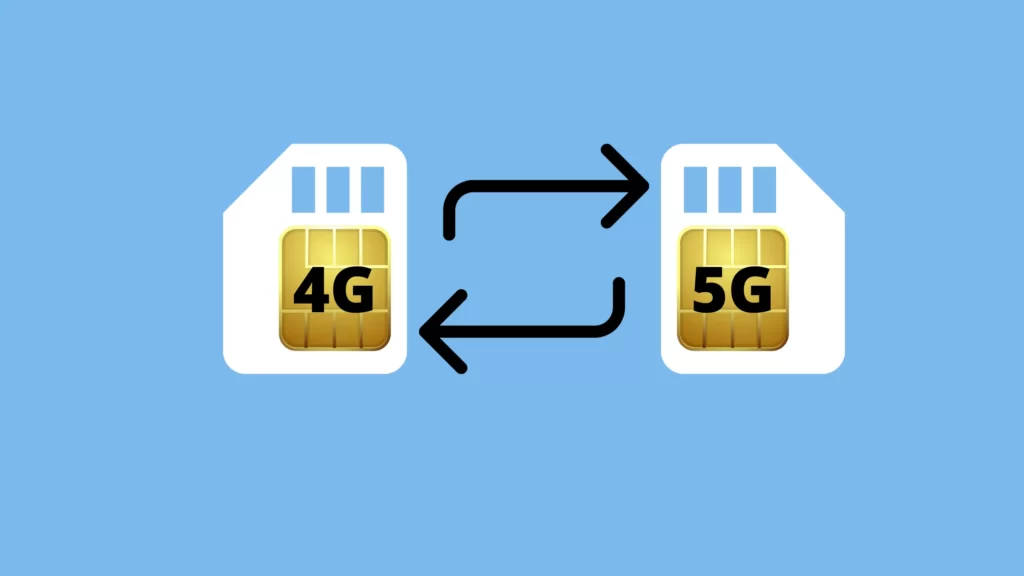 Now in 2022, the time of 5g is here sooner than we expected. 
The future is everchanging and needs are kept on growing. In the technology industry after the pandemic, we have seen a massive boost in our internet industry. We had to switch to digital and make it our new normal. From traditional to digital change was not easy but it made us realise. That how far the technology has come from keypad phones to current time touch-sensitive smartphones. 
Following the launch of 4G in late 2010, In the mobile internet industry, something has changed.
A revolution occurred, and high-speed internet became increasingly widespread and accessible. Every other country wants to be a part of the 4G revolution now that it has begun. Slowly other countries have also achieved this milestone. 4g phones were 10 times faster and more accurate than 3g phones.
Soon after the release mobile companies also start releasing the latest smartphones with 4g connectivity. All of a sudden the mobile phone market also saw a big boom in its sales numbers.
Even I remembered when I got my first 4g phone I was so excited to just test my internet speed on speedtest.com.
3G was also a big player back then and most commonly used after the broadband service. but in 3g phones, we see buffering issues in youtube videos. If you ever wanted to upload a big file on the internet, broadband was the best choice to do so.
After the release of  4G Download was much faster than  3G and streaming videos on the internet were buffer less. If we go technical and talk about the speed of 4G it was five times faster than 3G. On average a user was getting approx 8 MBPS or something on speed test apps. meaning 1 MBPS Pure download speed in real-time results. It was a good experience back then but now after a decade the internet is again getting better and moving towards a 5G band.
5G band on the other hand will be 10x times faster and will eventually replace 4G and the fast data needs of the user. 
In some countries, the testing of the 5G band is already done. They have released their version of 5g in major cities and townships. It will be a matter of time before 5g will become the new normal for us. With a continuous supply of 5g phones in the world. It was already a hint for many of us that the 5g will be here sooner than later. 
So now what will be the future of 4g phones?
In my opinion, at present the 4g phones are not going anywhere, not until this 5g becomes our new normal and every compatible device becomes available in the market at affordable prices. 
The market speculation says that at the end of 2022. we will begin to see the downfall of 4g phones and all the related products with 4g's will be unavailable or become out of stock. In response, there will only be 5g products that are going to be manufactured. As we all know now the 3g is officially dead and the majority of people are shifted on 4g or 5g devices (depending on availability). Some of the major network carriers have already released the list for their phones which are going to work on 3g carriers. If your phone name is not in the list then it means AT&T will no longer going to provide you 3g service on that particular device or app.
In the US, China, Canada and many other 12+countries, the 5g band is already announced and running in major cities with variable speeds. Speedtest.com in Q3 of 2021 conducted a test comparing the speeds of these countries to know which country has the fastest 5g. Surprisingly Oslo and Norway were the fastest in the 5g speed test and Capetown was the slowest in the world. For more details check the source-OOKLA.
Is it necessary to have a 5G phone in 2022,
or is now a good time to get one?
If you're in the market for a new phone in 2022, you should search for one that supports the majority of 5G carrier bands. Because you're going to need it sooner or later. If we look at the mobile market right now, we can see that every mobile device manufacturer is producing 5g devices and attempting to provide all 5g supported bands.
If we go back to when 4g was first released, 4g phones were in short supply and 3g phones were still selling well. However, the situation has altered, and mobile phone providers are now swift and astute.
In response to these new developments, they have preserved the same price and are now giving us 5g devices at the same price.
With a little bit of cost-cutting and replacing some parts with old technology, it doesn't matter to the majority of consumers. These low-cost 5g gadgets are keeping the same price tag by giving us a lower resolution display in our new 5g device. The display will be changed from AMOLED to LCD, and the 5G band will be included. And if you want the very same gadget with a higher resolution or an AMOLED display, you'll only get a 4g band, with no option for a 5g variant.