Experience the Timeless Magic of Tomb Raider on PS4 & PS5
In 1996, Tomb Raider made its iconic debut, setting the stage for an enduring legacy of adventure, mystery, and discovery. Now, as we celebrate Lara Croft's journey, get ready to embark on her globe-trotting expeditions like never before.
Remastered for a New Generation
Tomb Raider I-III Remastered is set to launch on February 14 for PS4 and PS5. This release isn't just a trip down memory lane; it's a chance to experience Lara's adventures with enhanced graphics, breathing new life into these timeless classics.
The Full Package: Base Games and Expansions
Not only will you relive the base games, but you'll also have the opportunity to explore the corresponding expansions for each entry – a first-time experience on consoles.
Unfinished Business: In these two expert levels, Lara uncovers the remnants of an alien city, housing an alien hatchery. Her mission: Eradicate the aliens before they overrun the world.
The Gold Mask: Four action-packed levels, previously exclusive to online play, take Lara to an abandoned mine shaft in Alaska, where she stumbles upon a hidden world. Prepare for surprises as she unravels the secret of the Golden Mask.
The Lost Artifact: Six levels reveal the dramatic conclusion to events initiated in Tomb Raider III. Lara's quest leads her in search of the legendary Hand of Rathmore, a key to unlocking the final secret of an ancient meteor's powers.
Rediscover Iconic Locations and Ingenious Puzzles
From the treacherous tombs of Peru in the original Tomb Raider to the awe-inspiring sights of Venice in Tomb Raider II and the mystical realm of India in Tomb Raider III, you'll embark on a nostalgic journey filled with breathtaking landscapes and ingenious puzzles. Dust off your gear, sharpen your wits and prepare to step into Lara Croft's adventurous shoes once again.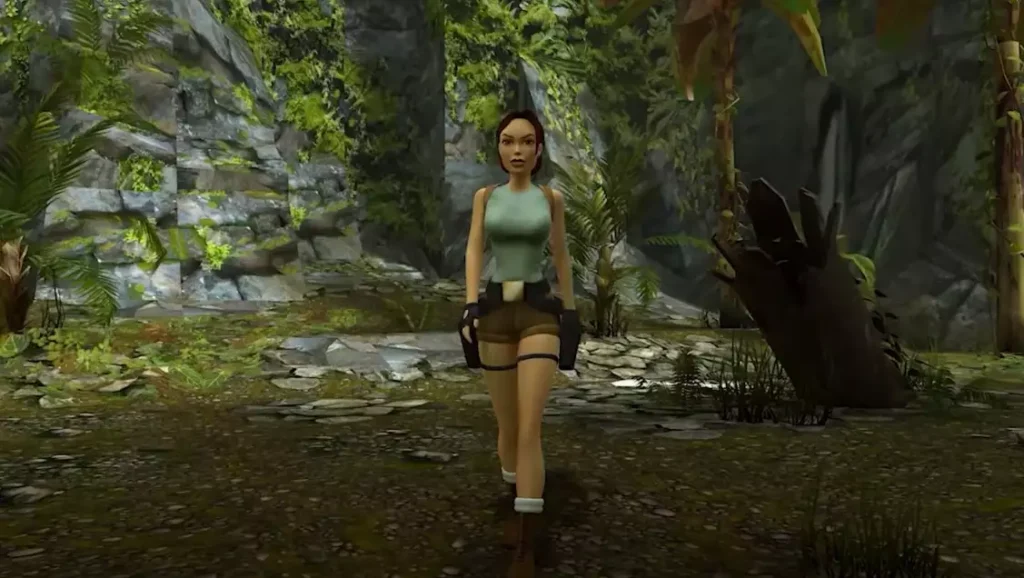 Unlock Lara's Secret Treasure Room
Tomb Raider series enthusiasts know that secrets, traps, and collectables are part of the adventure. One of the hidden gems is Lara's secret treasure room in Tomb Raider II. Here's how to find it:
Tomb Raider II: Hunt for secret pickups scattered throughout the game. They're often hidden in challenging or concealed spots. Keep an eye out for breakable walls. In the final level, Home Sweet Home, you'll come across Lara's Mansion. Inside is the Trophy Room, where you can display your collected artefacts and treasures. To access Lara's secret treasure room, find the switch in the garden maze that opens the hidden room under the stairs.
Tomb Raider I: In Lost Valley (Level 3), uncover five secrets hidden on temple rooftops and inside secret waterfalls. Secure a hidden shotgun to deal with dinosaurs, and collect three gears to open the entrance to the Tomb of Qualopec.
Tomb Raider III: Continue playing until you reach Meteorite Cavern. Make sure to collect all secrets in previous levels. If you've succeeded, a new level called All Hallows will unlock.