You've been waiting for the latest iPhone release, and now it's finally here. The iPhone 15 series is making waves with its array of new features and upgrades. In this article, we'll break down all the essential details about these new iPhones, including what's new, what's improved, and what you can expect.
The iPhone 15 and 15 Pro: Minor and Major Changes
Let's start with the base models, the iPhone 15 and 15 Pro. These phones have received a mix of minor and major changes compared to their predecessors.
Design: The iPhone 15 series comes in a range of pastel colours, which are pleasant but not overly vibrant. The softer edges and matte frosted finish on the back provide a comfortable grip and a sleek look.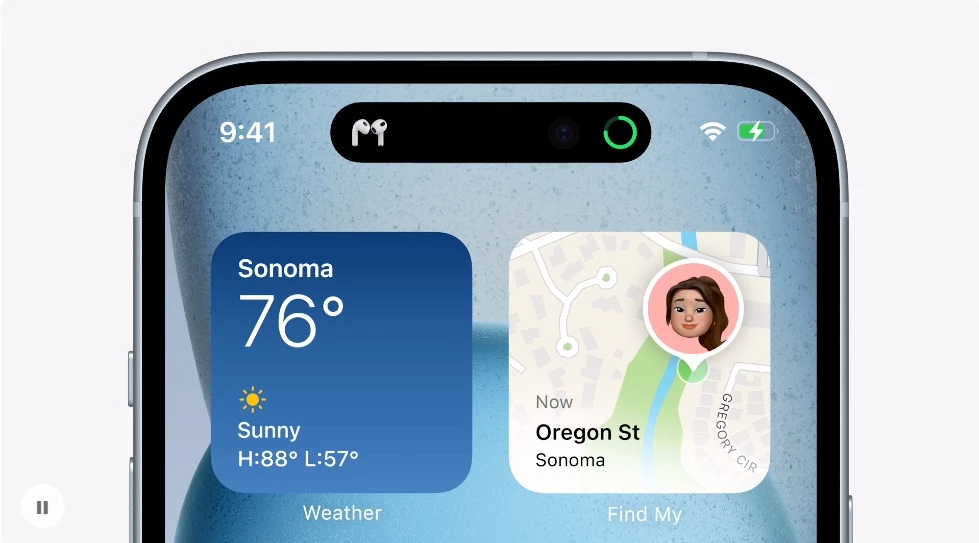 Dynamic Island: Every iPhone in the lineup now features Dynamic Island, which enhances aesthetics and functionality. It offers a glimpse of useful information, even when you switch between apps.
Stunning Display: One of the most remarkable changes is the display technology used in the Pro models. Apple has adopted cutting-edge tech, allowing them to reduce the bezels to record-breaking levels. This results in a screen that nearly eliminates borders while maintaining symmetry on all sides. It's not just about aesthetics; it's about maximizing screen real estate without increasing the device's size.
Brighter Display: The display is brighter, reaching up to 1600 nits (2000 nits in direct sunlight), ensuring excellent visibility under various conditions.
Ultra-Wideband Chip: This technology improves communication with other Apple devices, making it easier to locate lost items or friends.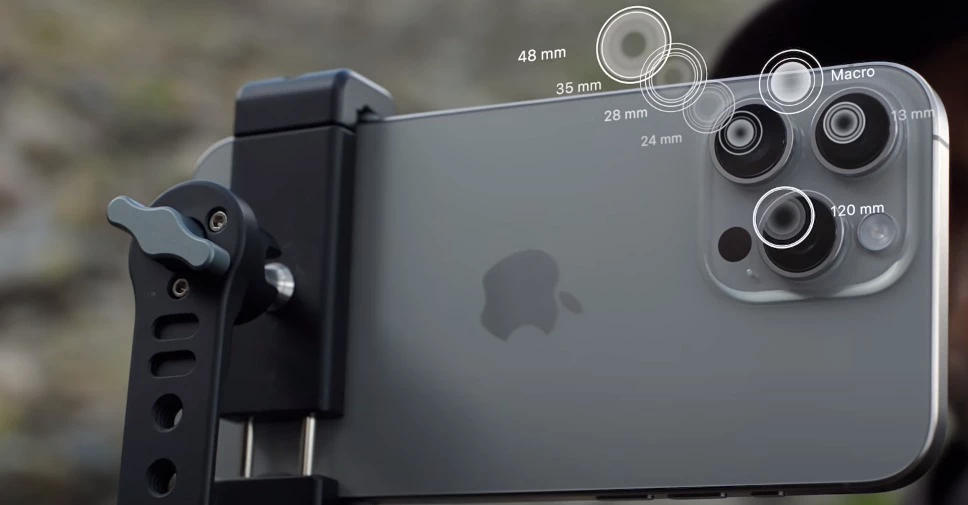 Camera Upgrades: Perhaps the most significant change is in the camera department. The iPhone 15 series replaces the 12-megapixel main sensor with a 48-megapixel one, leading to improved photo quality and better zoom capabilities.
New Telephoto Lens: The Pro Max model stands out with its new five-times zoom camera, offering impressive optical zoom capabilities.
Spatial Video: Apple has introduced the ability to capture spatial video, providing an immersive 3D experience. You can fully enjoy these videos on an Apple Vision Pro headset, offering a new dimension to your video content.
Depth Information: Taking photos is now even more effortless, as the phone automatically captures depth information for every shot. This allows for flexible editing and adjusting focus points after taking the picture.
No 120Hz Display: The only downside is the absence of a 120Hz display, which is found in the Pro models. However, if you're accustomed to a 60Hz refresh rate, this might not be a dealbreaker.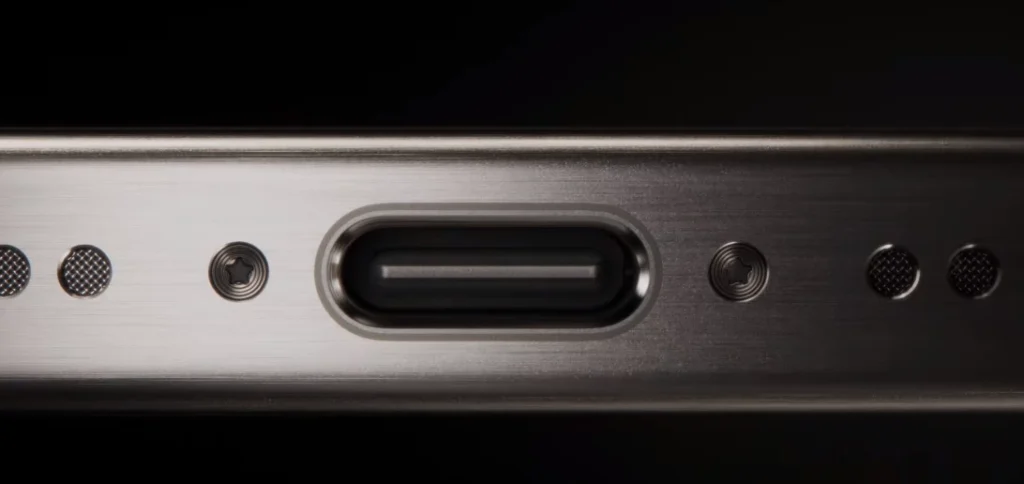 USB-C Port: Apple has finally made the switch from Lightning to USB-C, aligning with industry standards. This change will reduce the need for multiple cable types and is better for the environment.
Titanium Alloy Enclosure: Apple's shift from stainless steel to a titanium alloy enclosure is a notable move. Not only is titanium incredibly strong, but it's also lighter, making the Pro models feel substantial without being too heavy. The improved thermal conduction in these devices ensures they stay cool even during intensive tasks.
Action Button: The introduction of the action button on the iPhone 15 Pro models is a unique and versatile addition. This button can be customized to perform various tasks, making it a convenient shortcut for functions you frequently use. Whether you want to launch the camera, start a voice recording, or trigger Siri shortcuts, this button adds a new layer of convenience.
A17 Pro Chipset: The heart of the Pro models is the A17 Pro chipset, manufactured using a groundbreaking three-nanometer process. This technological leap offers a significant improvement in both performance and power efficiency. Whether you're a power user or a casual smartphone owner, the A17 chipset ensures your device runs smoothly and efficiently.
Price Considerations
While the iPhone 15 Pro models bring a host of new features and enhancements, it's important to note that these improvements come at a cost. The Pro Max model, in particular, sees a significant price increase compared to the Pro. However, the added storage and advanced technology may justify the higher price for those seeking the ultimate iPhone experience.
Conclusion
The iPhone 15 series brings a mix of incremental improvements and significant upgrades, catering to a wide range of users. Whether you're looking for a stylish and capable base model or a powerhouse Pro device with cutting-edge technology, there's an iPhone 15 for you.
Apple's commitment to innovation and design is evident in these new releases, and they are sure to appeal to both loyal Apple enthusiasts and those considering making the switch. As always, the choice comes down to your preferences, needs, and budget. So, which iPhone 15 will you choose?