In this blog post, we'll delve into the details of this groundbreaking mod and the growing popularity of custom wrestler creations. And we'll address some reported issues and provide insights into the platforms where AEW Fight Forever is available.
AEW Fight Forever Mod
Discover the exciting news about the AEW Fight Forever game, where players can now bring WWE star Finn Balor into the mix. Developed by Yuke's and published by THQ Nordic, AEW Fight Forever aims to deliver an accessible arcade-style brawler that captures the essence of All Elite Wrestling.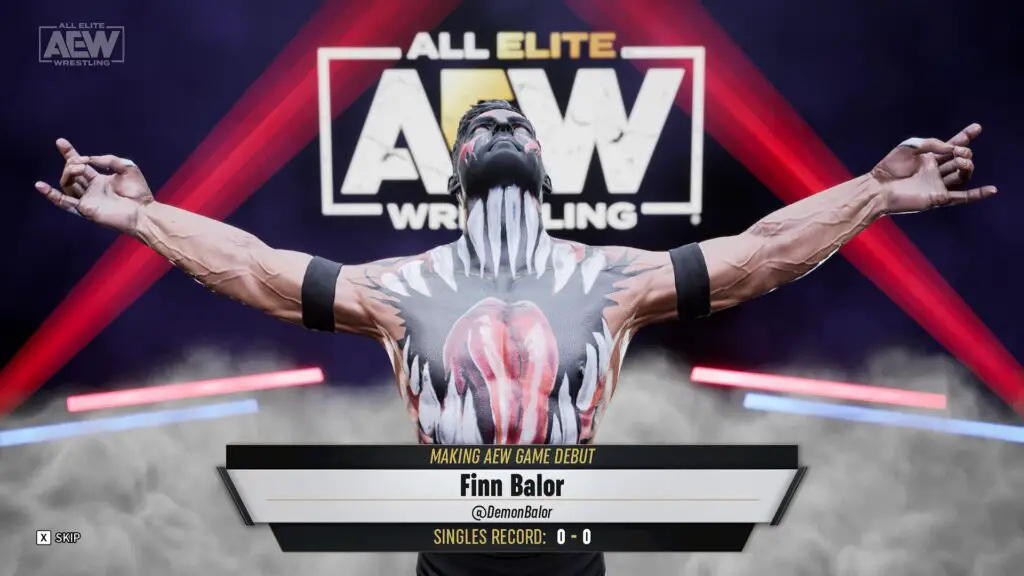 AEW Fight Forever, the highly anticipated arcade-style brawler from All Elite Wrestling, has recently made waves with the inclusion of WWE star Finn Balor. Through a custom mod created by a passionate player, Balor's iconic Demon persona has been brought to life with astonishing attention to detail. This unexpected addition has sparked excitement among fans and showcases the game's potential for customization.
Crashing Issues Reported on PS4 Version
While players have been eagerly immersing themselves in AEW Fight Forever, some have encountered crashing problems specifically on the PS4 version. These issues impact various game modes, including the custom character menus and the Road to Elite campaign. Rest assured, THQ Nordic is actively addressing these reports and working diligently to resolve the problems to ensure a seamless gaming experience.
Community Creativity Shines
One of the standout features of AEW Fight Forever is the content creator, which empowers players to unleash their creativity and design unique wrestlers. The enthusiastic response from the community has been remarkable, with players crafting their own original characters and sharing them with others. This feature adds a layer of personalization and depth to the game, making each gameplay experience truly unique.
Platform Availability
AEW Fight Forever is available on multiple platforms, including PC, PS4, PS5, Switch, Xbox One, and Xbox Series X/S. With a wide range of options, players can enjoy the game on their preferred gaming system, diving into the action-packed world of AEW and experiencing the thrill of facing off against their favourite wrestlers.
Conclusion
The addition of WWE star Finn Balor through a user-created mod has generated immense excitement within the AEW Fight Forever community. The game's dedication to customization and the ability to bring wrestlers from rival promotions together speaks volumes about AEW's inclusive approach.