Are you ready to step into the electrifying world of All Elite Wrestling? AEW: Fight Forever is the much-anticipated game that brings the action, drama, and excitement of the wrestling ring straight to your gaming console or PC.
In this comprehensive guide, we'll answer all your burning questions about AEW: Fight Forever, from release details to gameplay features and beyond. So, let's jump right in!
Table of Contents
Release Information:
AEW: Fight Forever has already made its highly anticipated global debut on June 29! The game was released at midnight, offering fans an opportunity to dive into the thrilling world of All Elite Wrestling. If you're curious about the specific release timings for your region, you can visit the official website here: [https://thqnordic.com/article/aew-fight-forever-global-launch-date-and-times].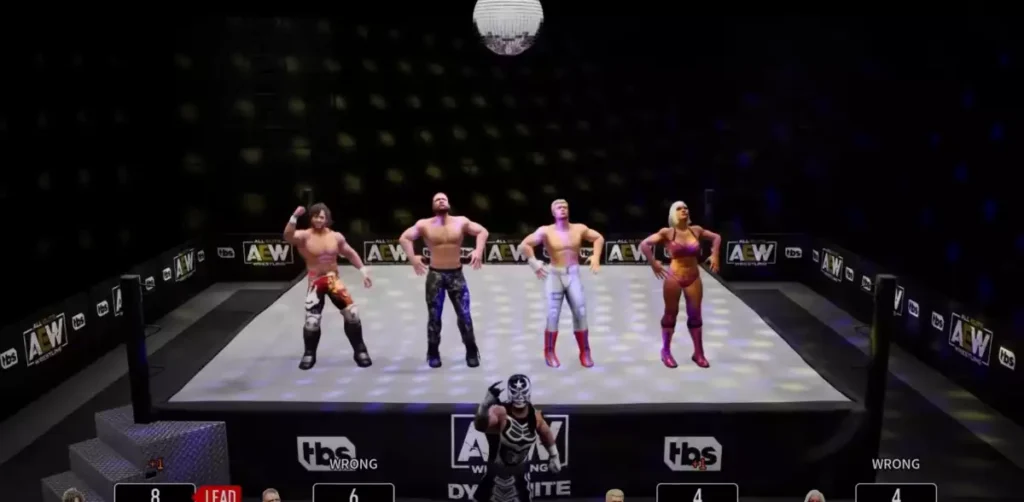 Review Embargo and Pre-Order Details:
Excited to read reviews before diving into the game? You're in luck! The review embargo lifts on Wednesday, June 28th, allowing streamers and reviewers to share their content ahead of the official release. So, make sure to check out those reviews before the pre-order chance runs out!
Editions and Availability:
While the Elite Edition offers fantastic content, please note that it's available only as a digital option. If you prefer physical copies, you can still enjoy the standard edition of the game.
Post-Launch DLC:
Wondering if you'll get a chance to play as Matt Hardy? Good news! Matt Hardy will be available to all players as a DLC character on the release day, June 29. However, this content won't be available for a limited time, so make sure to grab it while you can!
Checkout AEW Fight Forever Roster
Music Streaming and Copyright:
While AEW: Fight Forever's in-game music adds to the excitement, content creators and streamers should be cautious about streaming content featuring specific licensed intro music, including Chris Jericho, Bryan Danielson, Orange Cassidy, Jungle Boy, CM Punk, and The Hardys. However, you can always mute the music for these entrances in-game to avoid any copyright issues.
Technical Details:
The game is powered by the Unreal 4 Engine, ensuring stunning graphics and immersive gameplay. Although an internet connection is not mandatory, you'll need one if you wish to play online and enjoy the multiplayer modes.
Customization and Multiplayer Features:
AEW: Fight Forever offers a strong customization mode, allowing you to create and customize your wrestlers. You can play with friends against AI opponents and even enjoy local/couch multiplayer for some exciting gaming sessions.
Additional Content and Roadmaps:
The developers have exciting plans for the future, including post-launch content additions. The Season Pass/Elite Edition gives you a glimpse of the roadmap, but there's still more to come, making the AEW experience even richer!
Gameplay Features:
The game offers thrilling matches and various difficulty levels for AI-controlled bots. While there won't be VR support, you can still enjoy championship matches in Exhibition mode and defend championships in offline game modes.
AEW: Fight Forever boasts a variety of confirmed features that are sure to captivate wrestling enthusiasts.
Among the highlights are nine thrilling match types that will put your skills to the test. Whether you prefer the classic single matches, tag-team showdowns, or the chaotic energy of 3-way and 4-way battles, there's something for everyone.
Additionally, brace yourself for the extreme excitement of ladder matches, the unpredictable chaos of casino battle royales, the no-holds-barred falls count anywhere matches and even the heart-pounding intensity of unsanctioned light-out encounters where weapons are at your disposal. But be prepared for the ultimate challenge in the form of the terrifying exploding barbed wire death match!
Craft your own wrestlers from scratch, giving them unique move sets, signature entrances, and even the ability to form teams. Unleash your creativity and make each character truly your own. Furthermore, you can design personalized arenas, creating immersive environments that enhance the overall experience.
AEW Fight Forever crack status
As of the latest update, a crack for AEW: Fight Forever has been made available by the group Empress. This crack claims to provide players with the ability to play the game without the need for a legitimate license or purchase. It's important to understand that using cracked software not only goes against the terms of service but also poses risks to the user.
While cracked games may seem tempting to some, there are several risks and consequences associated with their use. These include:
Legal Consequences: Engaging in the unauthorized distribution or use of cracked software is illegal in most jurisdictions.
Security Risks: Cracked games often come from untrusted sources and may be bundled with malware, viruses, or other malicious software.
Lack of Support and Updates: When using a cracked version, you will not have access to official support channels or receive updates and patches from the developers.
Ethical Considerations: Supporting game developers by purchasing games through official channels helps fund their future projects and ensures the sustainability of the gaming industry.
Conclusion:
AEW: Fight Forever promises to be a knockout hit, delivering intense wrestling action and endless entertainment. From its release timing and platform compatibility to customization options and gameplay features, this guide has covered everything you need to know.
Remember, gaming is best enjoyed when done legally, responsibly, and ethically. Let's support the industry and the creators who work tirelessly to bring us incredible gaming experiences.