Huawei a Chinese smartphone manufacturing company, was doing very well until the ban from the USA and GMS(google mobile services). Once Huawei was a rival company to Samsung and apple. The leading sales reports of Huawei were at par with Samsung's sales volume. 
After the ban, the Huawei company was not able to sell its smartphones in many countries including the USA. Which resulted in the company with big losses for quite some time. But the Ban was not the end of the company.
The company is still active and producing many new smartphones for its Fans. There is no doubt in the technology produced by Huawei is quite durable and fancy. But on the other hand, the Ban of Google services is affecting quite a lot of people. 
No google services on the phone mean no youtube, Gmail or docs services. Google Play Store is the central hub of applications if you are an android user. Without google services company struggled to sell its smartphones to Google lovers. 
So how Huawei users are accessing and installing other apps? Is there a way around Google playstore to download and use google apps without its permission? 
Well Yes, you can install other Google apps but not all of them. There are certain apps available on Huawei which enable the users to download some google apps without the need for playstore. 
We will discuss all the possible methods to install google services on Huawei in this post. 
Here are 5 easy methods to install google services on Huawei smartphones-
Ourplay app-
Since the 2019 ban, google services are removed from Huawei smartphones. That's why we have to use different apps to get access to Google services. 
Now the first alternate method to use the google service is to download and install the Ourplay app. You can open the default browser on your mobile and search for Ourplay and install the app. The app is in Chinese but you can convert it to the English language if you want to.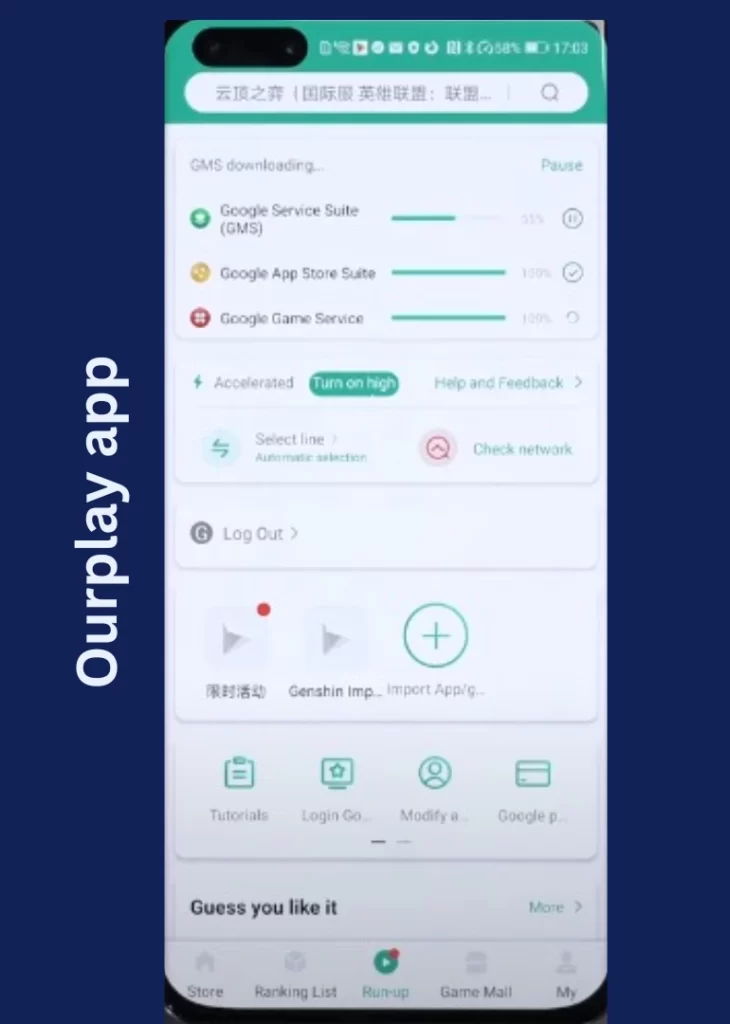 The app is freemium, which means you can pay for some features. If you want to access the app without ads and have some specific features. The app is not really expensive and cost pocket friendly. Otherwise, you can just enjoy its free version and download the apps as per your requirement. 
Virtual machine-
You can use virtual machine apps to access google services. On your smartphone, you have to search for the app called Vmos pro. Once downloaded and installed. This virtual machine app will create a separate space where you can log in with your Gmail id and access all the google android services on your smartphone.
This app is a virtual machine app so other apps installed on your phone will not get affected by this. You can even install different variants of apps and even enjoy dual app options on your phone. Virtual machine apps give you the freedom to try many apps which are not easily available to download. 
But beware that these apps are not safe for regular use. You can experience bugs in apps and high battery usage. The short answer for the bug issue is that the app is not tested with every device. So there are chances that you may or may not experience these bugs or frequent app crashing problems. 
Googlefier-
Googlefier is by far the best app to enjoy google services on your Huawei mobile. But there is always a big but in the end with the best advice. 
The drawback of googlefier is that in order to make it works on your device. Your device needs to be on EMUI 10 or older. The googlefier does not support the latest EMUI yet. So you need to either roll back to EMUI 10 or try any other app we have listed here. 
But before getting to the conclusion you must try to install it on your own to know it better. Cause sometimes it works on the Newer addition of EMUI as well. There is no certain answer to that why it works sometimes.
Dual space application-
The next method to use access google apps is to download and install the app called dualspace. The specific version I found is 3.2.7. Other latest version you can install and see if it works for you or not. 
I am not 100% sure about this method to work. Like it's a hit-or-miss method. The reliability of this method is 50 percent but you can try your luck with this one as well. The installation of the app is easy and once installed, You directly get access to playstore so no more hassle. Just enter your email into playstore and start downloading the apps.
Gspace-
Now the final app which you may have already heard about the Gspace. Gspace application is available for free on the internet. Huawei has also marked it safe to use. If you want to try Gspace, just go into the mobile browser and search for Gpsace.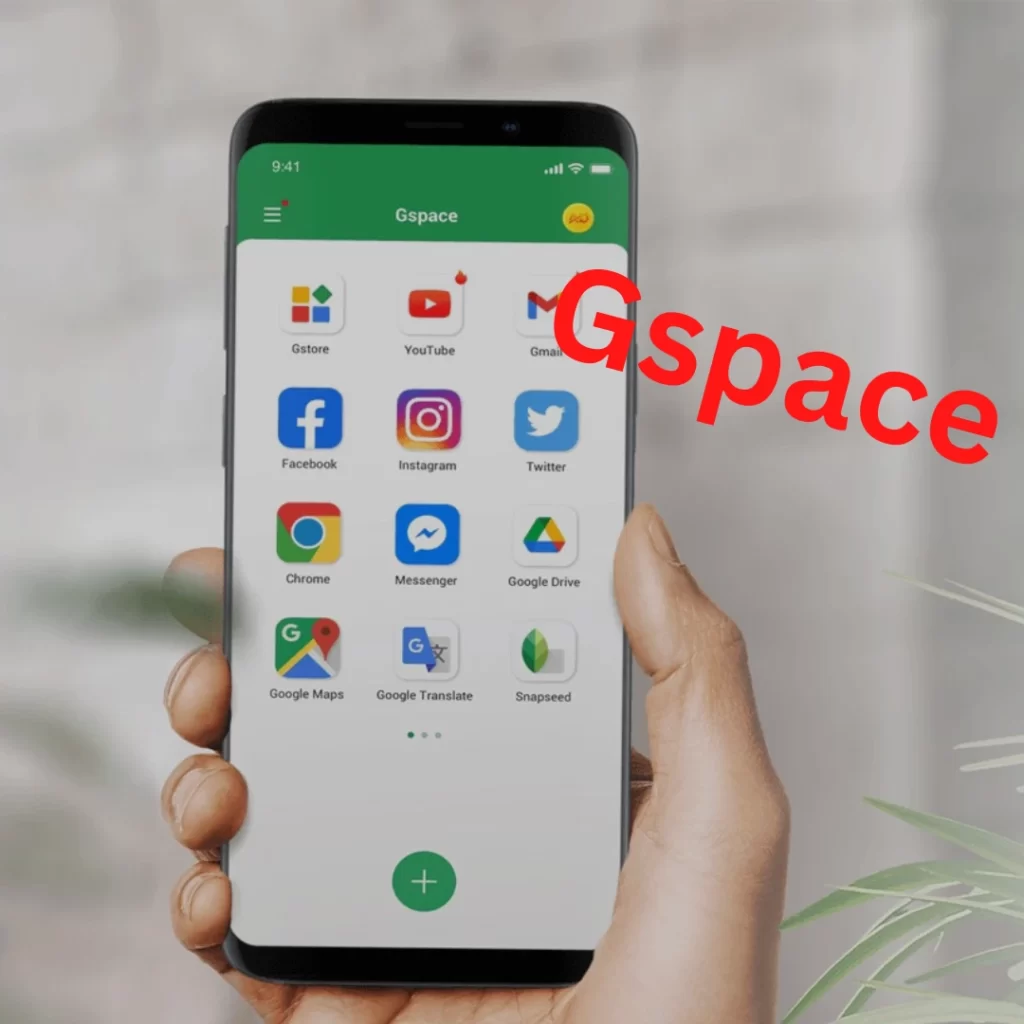 Same as all the other apps now you have to download and install it. Once installed now you have access to google apps and all the other Gapps. The downside of using Gspace is that it's a battery hunger app.
If you are ok with the lesser battery backup then you are good to use this application. Otherwise, you have to set the app permission or use some other application to save battery consumption. 
Reasons to avoid these applications- 
All the above apps I have discussed here are having there own pros and cons. I will not discuss the Pros and Cons here because the pros and cons are going to be different for all. Depending on their uses and installed data of the apps.
On these apps, there is always high risk. These apps are not officially tested with your device and are not officially prepared or provided by your mobile brand. So sometimes your mobile sees these apps as a threat and tries to avoid them. The use of banking applications become impossible to use.