There have been reports from Eurogamer and Video Games Chronicle suggesting that a Nintendo Switch 2 was revealed at Gamescom 2023.
During private developer presentations, partners got a look at an enhanced version of The Legend of Zelda: Breath of the Wild running on more powerful specifications.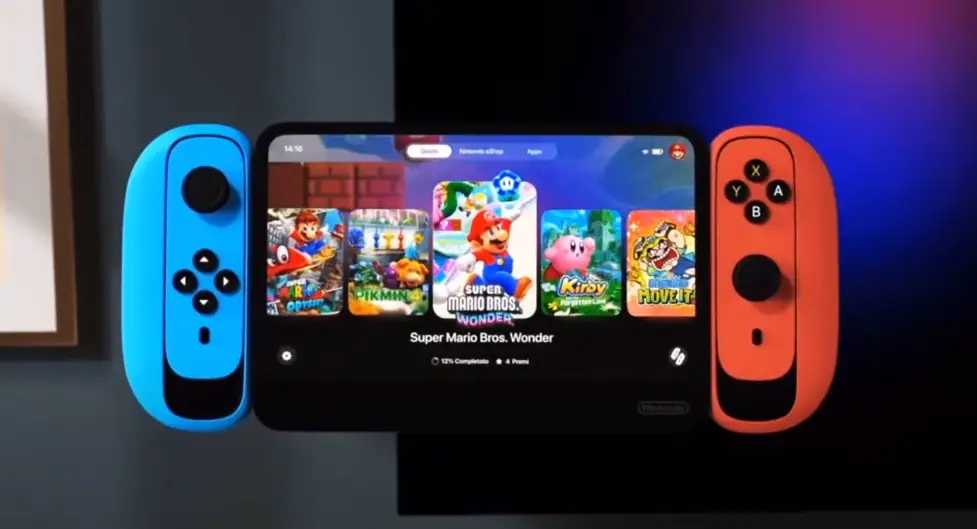 Sources that spoke to Video Games Chronicle mentioned that The Matrix Awakens, a tech demo created by Epic Games using Unreal Engine 5, was running on a Nintendo Switch 2. They claimed that the visuals in the demo were on par with the current-generation consoles from Sony and Microsoft.
The demo used deep learning super sampling, a technology associated with Nvidia, and Nintendo had filed patents for its version of super sampling in early 2020.
Earlier rumours suggested that development kits for Nintendo's next console had been sent to "key partner studios" for a launch in the second half of 2024. But, Eurogamer now asserts that Nintendo is aiming to launch the Switch 2 sooner than that.
It should be noted that Nintendo has not confirmed the existence of the Switch 2 or its intentions for it. The development kits for the rumoured console feature an LCD screen to cut costs and allow for storage for advanced titles.
Gamescom director Tim Endres shared that this year's event "hit new record highs in several areas" and remains relevant despite other events falling out of favour.
Frequently Asked Questions
Release Date of Nintendo Switch 2
As of now, there's no official release date for the Nintendo Switch 2. However, reports state that it's being shown to developers, running an enhanced version of "The Legend of Zelda: Breath of the Wild." This could suggest that the release date might be approaching, but there's no specific date confirmed yet.
Compatibility of Games with Nintendo Switch 2
The Nintendo Switch 2 is expected to be backwards compatible with most of the games released for the original Nintendo Switch. However, there might be some games that will not be compatible due to hardware differences. Developers are expected to release patches to make their games compatible with the new hardware.
Ray Tracing Support for Nintendo Switch 2
There is currently no information available on whether the Nintendo Switch 2 will support Ray Tracing. Ray Tracing is a rendering technique that simulates the behaviour of light in a virtual environment. It is an intensive process that requires powerful hardware to run. Since the Nintendo Switch 2 is expected to be more powerful than the original Nintendo Switch, it might be able to support Ray Tracing. However, it is not confirmed yet.