Gaming enthusiasts, get ready to dive headfirst into an electrifying world of warfare, tactics, and unyielding action. The long-awaited announcement is here – Call of Duty Modern Warfare 3 is set to redefine the battlefield, unleashing a cascade of adrenaline-fueled experiences like never before.
Mark your calendars and gear up for the ultimate showdown as Captain Price and Task Force 141 confront an unparalleled threat in the highly anticipated sequel to Call of Duty: Modern Warfare II.
Captain Price and Task Force 141:
Prepare to witness the clash of titans as Captain Price and Task Force 141 rise to face the ultimate nemesis. Vladimir Makarov, the ultranationalist war criminal, is expanding his malevolent grip across the globe, plunging the world into chaos. Task Force 141 is pushed beyond their limits, engaging in a battle that will redefine heroism.
Campaign: A Dynamic Fight for Survival
Adaptability becomes your greatest weapon as you navigate the treacherous landscape of warfare. Call of Duty: Modern Warfare® III introduces open combat missions, providing players with a wealth of choices that shape their combat experience. From signature cinematic missions to innovative gameplay, the campaign immerses you in a relentless struggle against the ultimate threat.
Multiplayer: Old Scores and New Beginnings
It's time to settle old scores and create fresh narratives on the battlefield. Immerse yourself in an exhilarating multiplayer experience with a roster of 16 iconic maps from the original Modern Warfare® 2, all revamped with new modes and gameplay features. Moreover, over 12 brand-new core 6v6 maps will fuel post-launch live seasons, ensuring a dynamic and ever-evolving multiplayer landscape.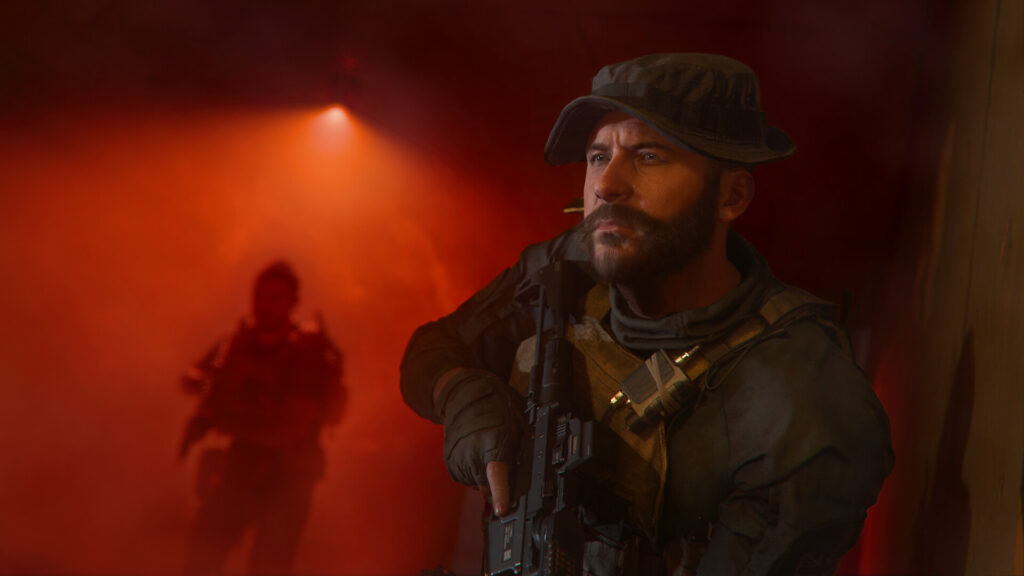 Experience War like Never Before
Modern Warfare III boasts the triumphant return of the fan-favourite War Mode, first introduced in Call of Duty: WWII. Brace yourself for an onslaught of intense warfare as you dive into innovative Ground War maps and explore play spaces that defy convention.
Zombies: A Fresh Take on Survival
For the first time, prepare to engage in a collaborative battle against hordes of the undead in the largest Call of Duty® Zombies map to date. In Modern Warfare® Zombies (MWZ), join forces with other squads to confront a new Treyarch Zombies narrative that unveils core features, missions, and hidden secrets. Brace yourself for a monumental open-world PvE survival experience against formidable adversaries.
Ready Up for Modern Warfare® III
The release date of Call of Duty Modern Warfare 3 is Nov 10. Prepare to immerse yourself in a world of chaos, strategy, and unyielding action as you navigate through open combat missions, engage in thrilling multiplayer battles, and collaborate with squads to survive against the undead.

Brace yourself for an experience that redefines the Call of Duty franchise and ignites a new era of gaming. The battlefield beckons – are you ready to answer the call?